Sourcing: not every tree makes the grade
Ensuring the highest quality with the smallest possible ecological footprint and responsible use of resources are all principles that we consider important when selecting our wood.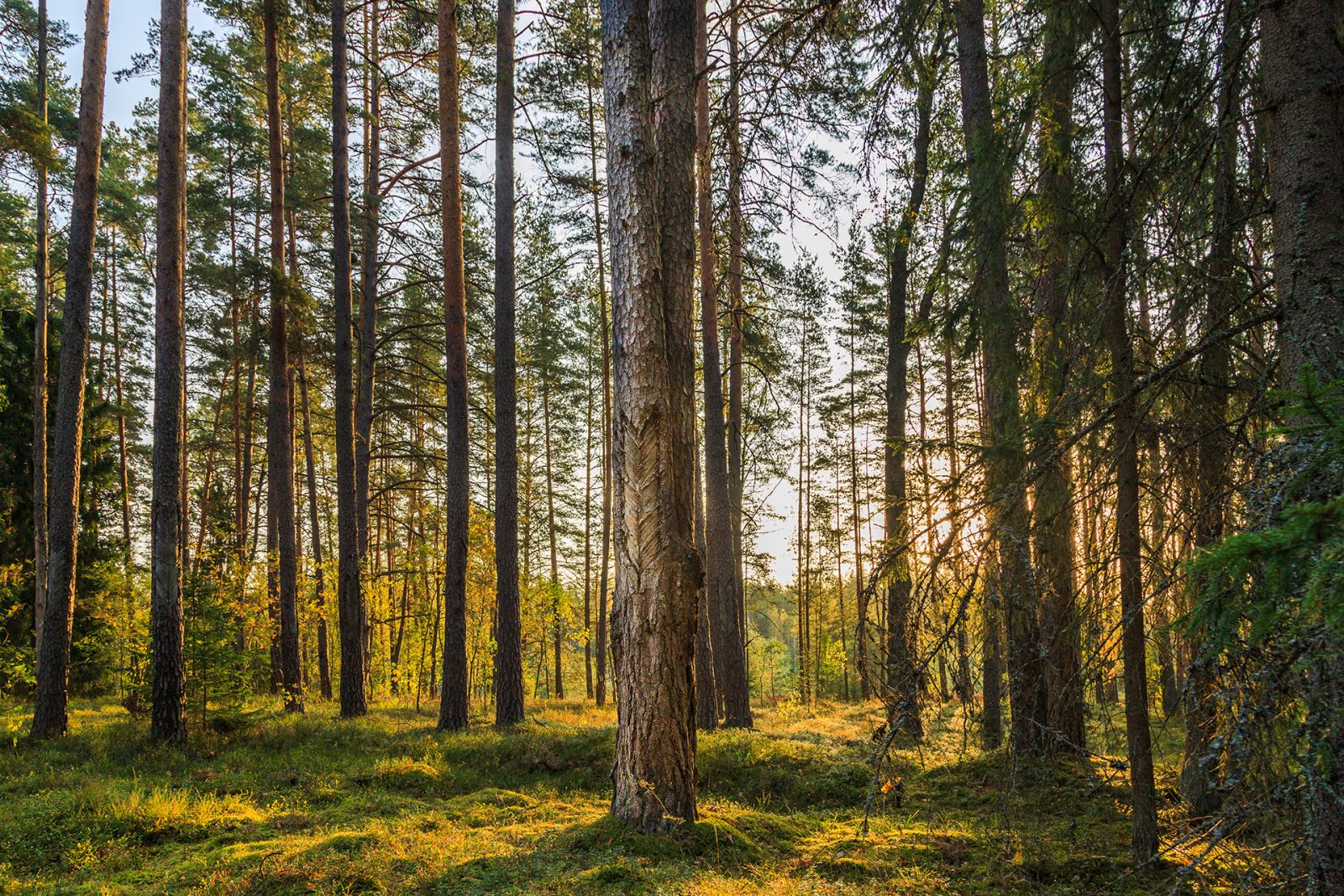 Where do we get the materials that are processed into Thermory products in our factories? The short answer is, from all over the world. We source our raw materials from areas that employ conscientious forestry and sustainable production – from forests that, like Thermory's, are seen as renewable resources that must be managed sustainably. The business culture of our suppliers goes hand in hand with our own; they value their employees as much as the forest, caring about their well-being and working conditions. Whenever possible, we favor certified manufacturers whose customs and practices have been approved by widely recognized international organizations (FSC, PEFC).
When sourcing wood, we set specific, strict requirements for both suppliers and product quality
Thermal modification places additional demands on wood, amplifying any issues found with low-quality raw materials. The main criterion for assessing the quality of facade and sauna products is their appearance. This is why, as well as sourcing wood locally within Europe, we have been as far afield as New Zealand and North America in our search for flawless timber.
We mainly buy our softwood from the north, because spruce and pine wood grown in the Nordic climate has the best properties. Most of our softwood comes from Finland and Sweden, with some being sourced from Estonia. When it comes to hardwood, we stick to areas with a milder climate. The best hardwood comes from temperate forests in the Baltics, Ukraine, Poland, the Czech Republic, Austria, Germany, France and North America. The legality and origin of material coming from outside the European Union is checked in accordance with the requirements of the European Timber Regulation.
We deliver our sustainable, high-quality raw materials in the most fuel-efficient and environmentally friendly way
For this reason, some of our materials are transported to Estonia by sea. Importantly, none of our products use raw materials sourced from tropical woodland or rainforests. Thermory's technology and procurement principles make it possible to achieve a result that is equivalent to or better than precious tropical wood from a visual and functional perspective. This is why we look all over the world for the lumber that will become Thermory wood.