Color evolution of Thermory products
As a natural material, the color of wood alters over time – and there is no exception with Thermory's thermally modified wood products, which gradually take on an attractive gray patina as they age. However, if you prefer to retain the attractive shade that our thermal modification process gives the wood, this graying process can be prevented.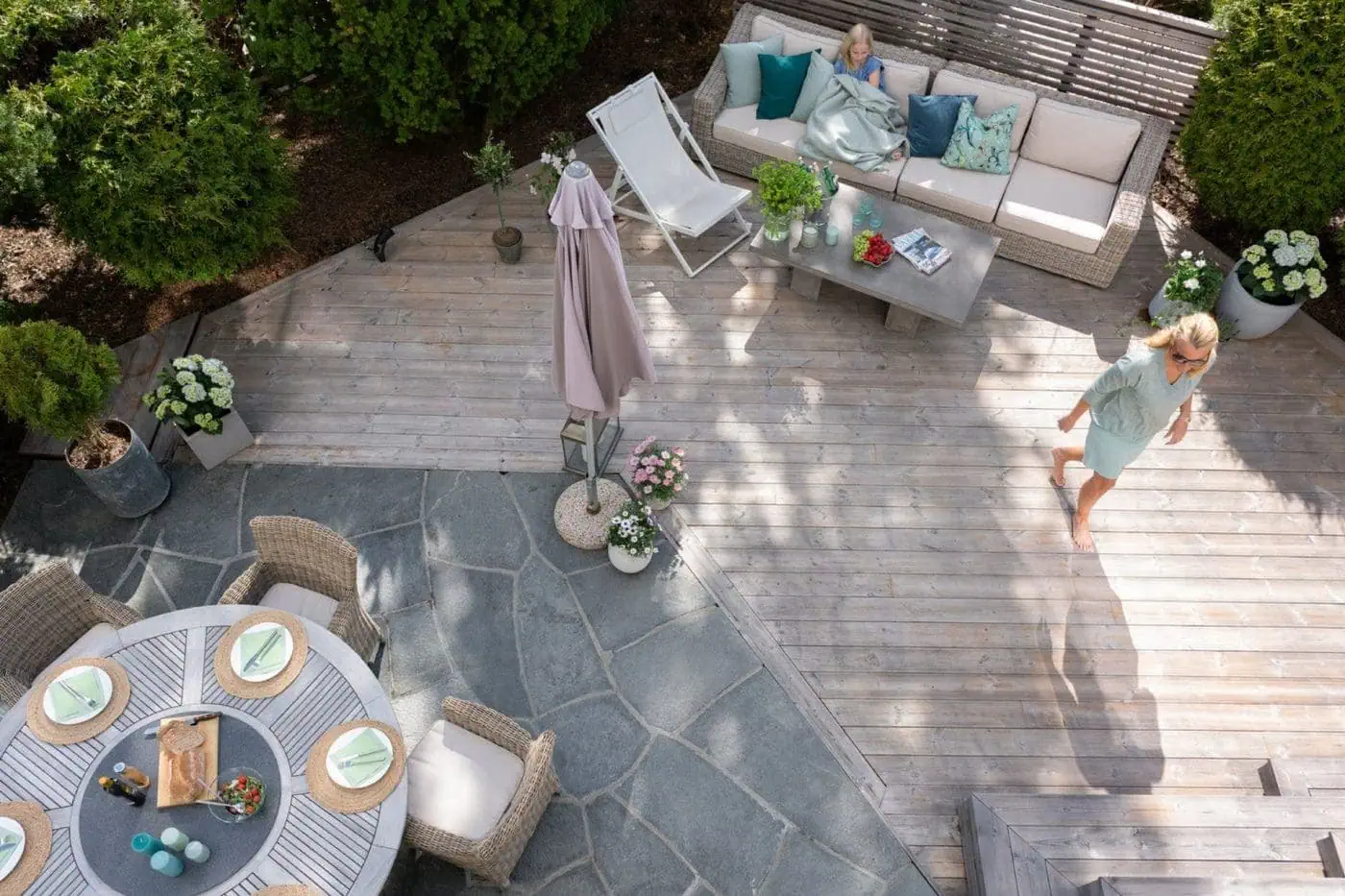 The thermal modification process gives our woods a distinctive coloring, which is darker than the wood's original color and can range from a golden hue to a darker brown shade depending on the wood type and the intensity level of thermal modification applied. However, this color will start to fade over a period of time that can range from. As it does, the wood will begin to take on a gray color – this can vary from a bold silver or platinum gray to a lighter rustic tone depending on the wood and the conditions it has been exposed to over time.
Thermory's Drift cladding replicates the look of reclaimed wood, while our Vivid Silvered products offer a naturally weathered appearance. As such, there are a number of gray coating options available for these two product lines. Even with Drift and Vivid though, the age of the wood will start to show as the paint coating fades and the wood beneath undergoes its natural color evolution, creating a truly unique interplay of shades.
We understand that not everyone wants the naturally aged look for their wood, and fortunately there is a simple solution if you'd prefer your Thermory products to retain their original looks. The main factors that cause the wood's color to change are rain and UV light from the sun, and these are the elements that the wood must be protected from. This can be done by applying UV-protection oil once a year – you can also use pigmented UV mineral oil if you want to give the wood's color a little boost.
We love the way that wood from Thermory changes its appearance over time, and we hope you will too – it's a big part of why we're so passionate about this wonderful natural material. If you prefer to keep the original look of your wooden surfaces though, you'll be glad to know that this can easily be done too.