Sustainable use of wood: thermally modified vs tropical wood
Wood is one of the most common building materials in the world and, with responsible forest management, it is the only renewable building material we have. The same, however, cannot be said about tropical wood.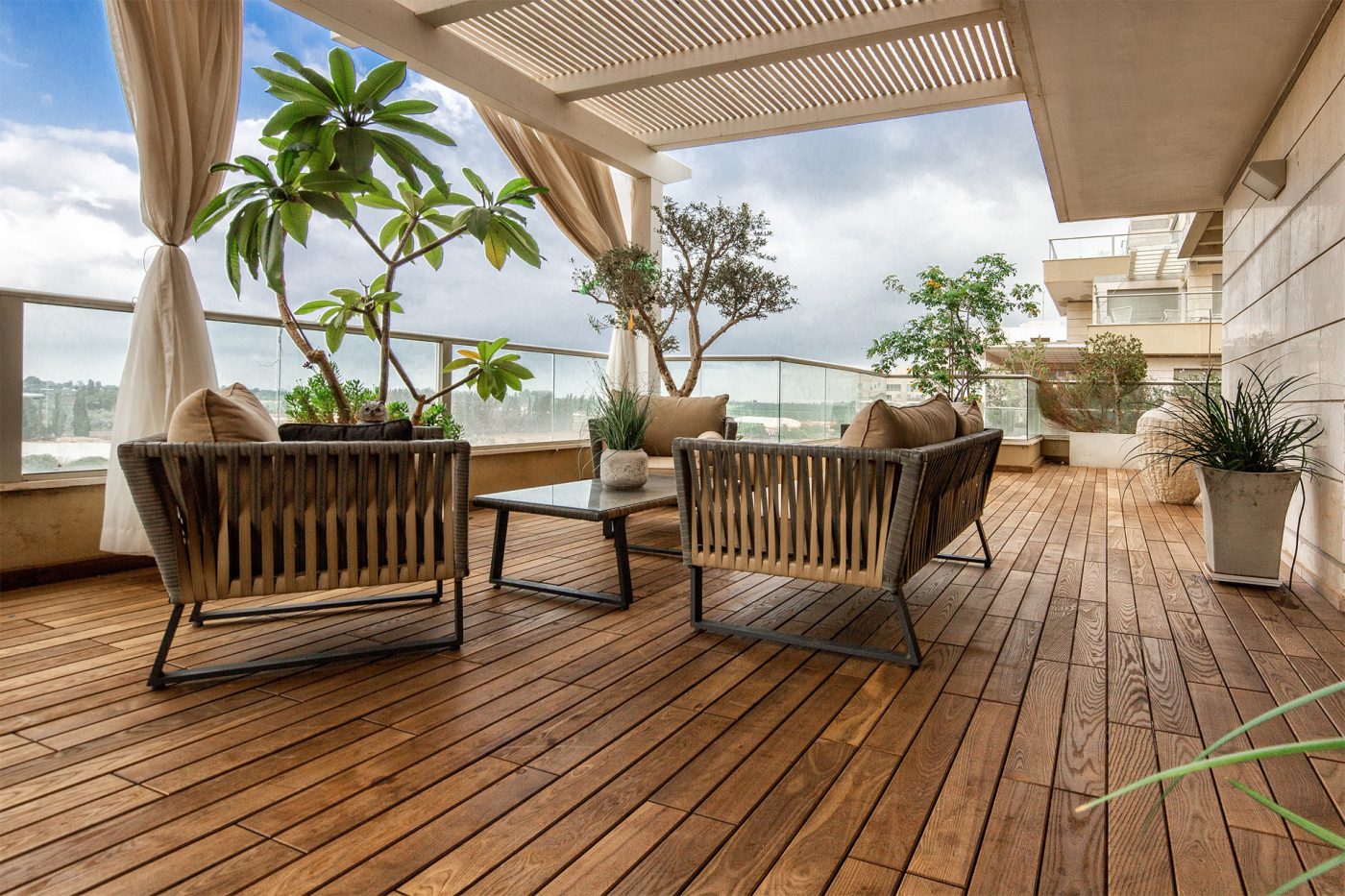 A large portion of tropical wood comes from rainforests, which are highly valued for their unique biodiversity and the positive influence they have on the quality of life around the world. In rainforests, different species of wood grow side-by-side so, even though developed countries prefer to use only certain wood species as building materials (such as teak, ipe and bangkirai), the industrial logging that is done in the rainforest endangers the entire local ecosystem.
So why do some people still prefer tropical wood?
The reason is the exotic appearance and high durability of tropical woods. Yet when tropical wood is grown in plantations, it lacks the same durability.
With its excellent durability, Thermory Ash is one of the few good alternatives to tropical wood. Thermory Ash has been proven to have the same durability class as the finest tropical woods, like teak and ipe. While equally durable as tropical wood, Thermory Ash has better dimensional stability and a more uniform color and appearance, which give it a clear advantage over tropical wood.
Better dimensional stability
Thermally modified wood has significantly better dimensional stability compared to unmodified or tropical wood because the thermal modification process reduces water absorption up to 45%. Wood that absorbs less moisture expands less and does not react as much to different weather conditions.
No chemicals are used in thermal modification – the process uses only a combination of heat and steam and it is controlled with computers in real time. This ensures that the wood will react as expected in terms of both dimension and color.
The thermal modification gives Thermory Ash a distinctive dark tone which resembles tropical wood, but unlike tropical wood, the rich tone is much more even. What's more, thermal modification highlights the beautiful grain of the wood.
Thermally modified wood is not susceptible to fungus, mold or other bacterial organisms, which is why exteriors made from thermally modified wood last significantly longer than other wood exteriors. Therefore, there is no need to replace a structure made with thermally modified wood as often as one made with regular wood. This, in turn, reduces consumption, saves resources and keeps carbon out of the atmosphere.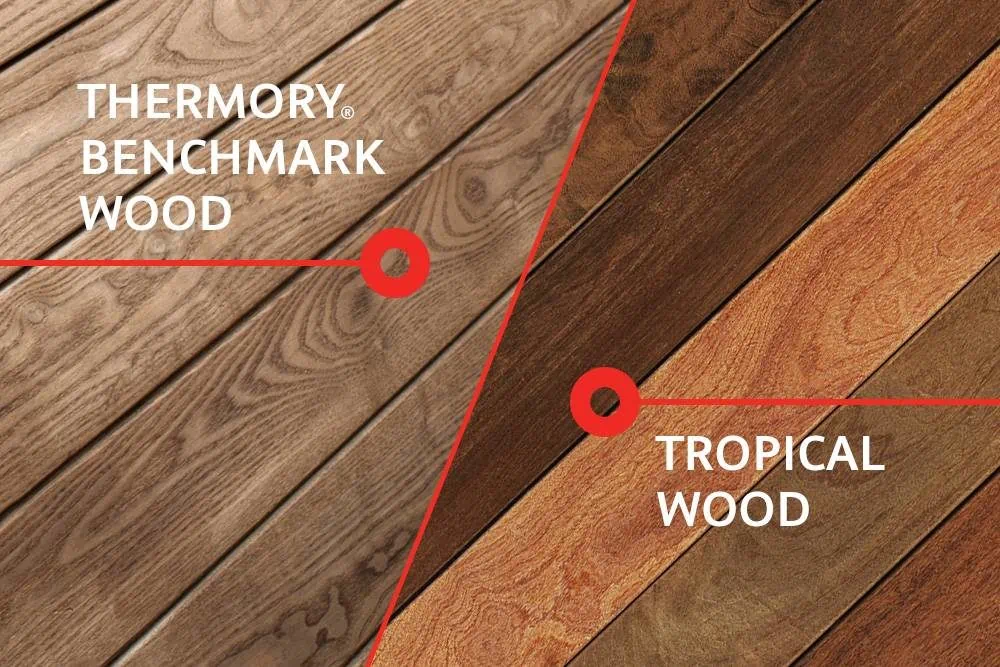 The forest
In looking at the source of the raw material itself – the forest – tropical wood is also inferior to thermally modified wood. Thermory uses only raw materials from sustainably managed forests in North America and Europe.
Thermory does not contribute to clear-cutting endangered tropical rainforests; it creates alternative solutions for the sustainable use of wood in our living environment: in public spaces as well as in homes.
Thermory symbolizes durability, environmental friendliness and the natural true beauty of wood. It is the best that real wood has to offer.