Ready-made sauna elements
Create perfect wellness and relaxation space with our ready-to-use sauna elements. With bench sets, floor grids, and heater guards as well as doors and other accessories.

REAL WOOD PRODUCTS
Our products are made from 100% real wood

SUSTAINABLE
Responsibly harvested and chemical-free

QUALITY MATERIALS
Carefully selected sustainable timber, state-of-the-art technology

SMOOTH FINISH
A splinter-free, comfortable sauna wood

ENDLESS COMBINATIONS
An unbeatable range of wood species, profiles, and finishes

ECO-FRIENDLY
Committed to environmental responsibility
Thermory sauna materials make it easy for you
Ready-made sauna bench modules, bench skirts, and backrests
Everything you need for your sauna space, including heater guards, floor grids, and movable benches
Choose from our wide selection of sauna and bathroom doors
We also offer a range of stylish sauna accessories
Our range of ready-made sauna accessories,
materials, elements, and doors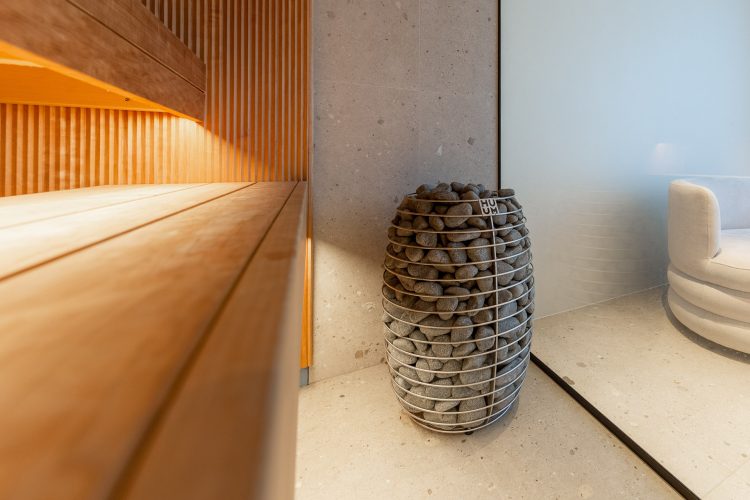 Quick and easy – bench elements ready-to-install
Anyone who is about to build or renovate a sauna has a choice: either to measure-saw-screw the loose boards or use our ready-made bench elements. By cutting the modules to fit into the sauna room, everyone can easily and quickly design the benches according to its needs and wishes.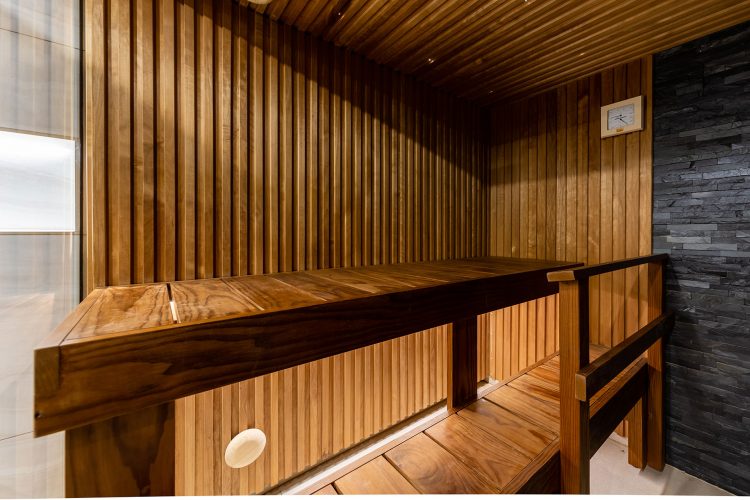 Backrests and bench skirts, heater guards and more
Additionally to the benches we offer complete solutions to finish a sauna room in a convenient way. Backrests, bench skirts and arm rests create comfort and add cozier look to your wellness space; whereas heater guards and floor grids are a more practical choice. And movable benches – some of them are especially comfortable and can be used actually anywhere.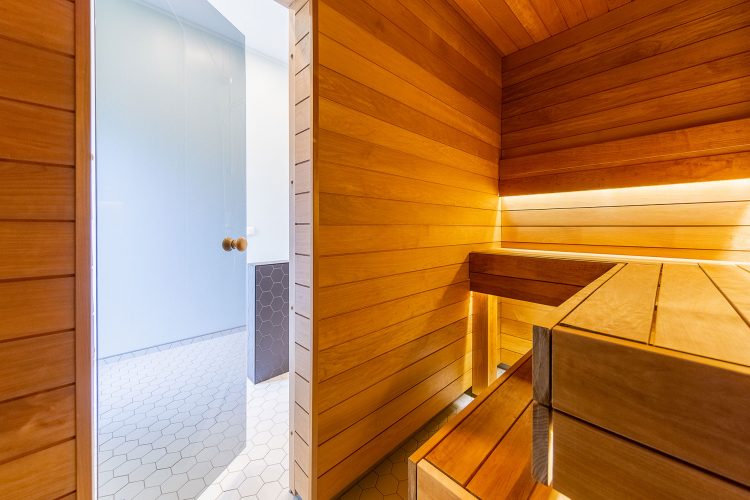 Doors with glazing or panels, for saunas or dry rooms
A great sauna needs a suitable door: solid and reliable. Our assortment of doors allows you to choose the one you like. Fully glazed or with panels, various types of hinges and handles or even the one with a lovely round Sailor window.

Ready to create your Sauna?
Get in touch with us and get started today.