Lawrence Manor Contemporary House
These homeowners are modern art collectors, and they wanted their home to be seen as a modern sculpture. They used high-end products on the exterior of the home, and it was important for the outdoor area to maintain the same high-end, functional appeal.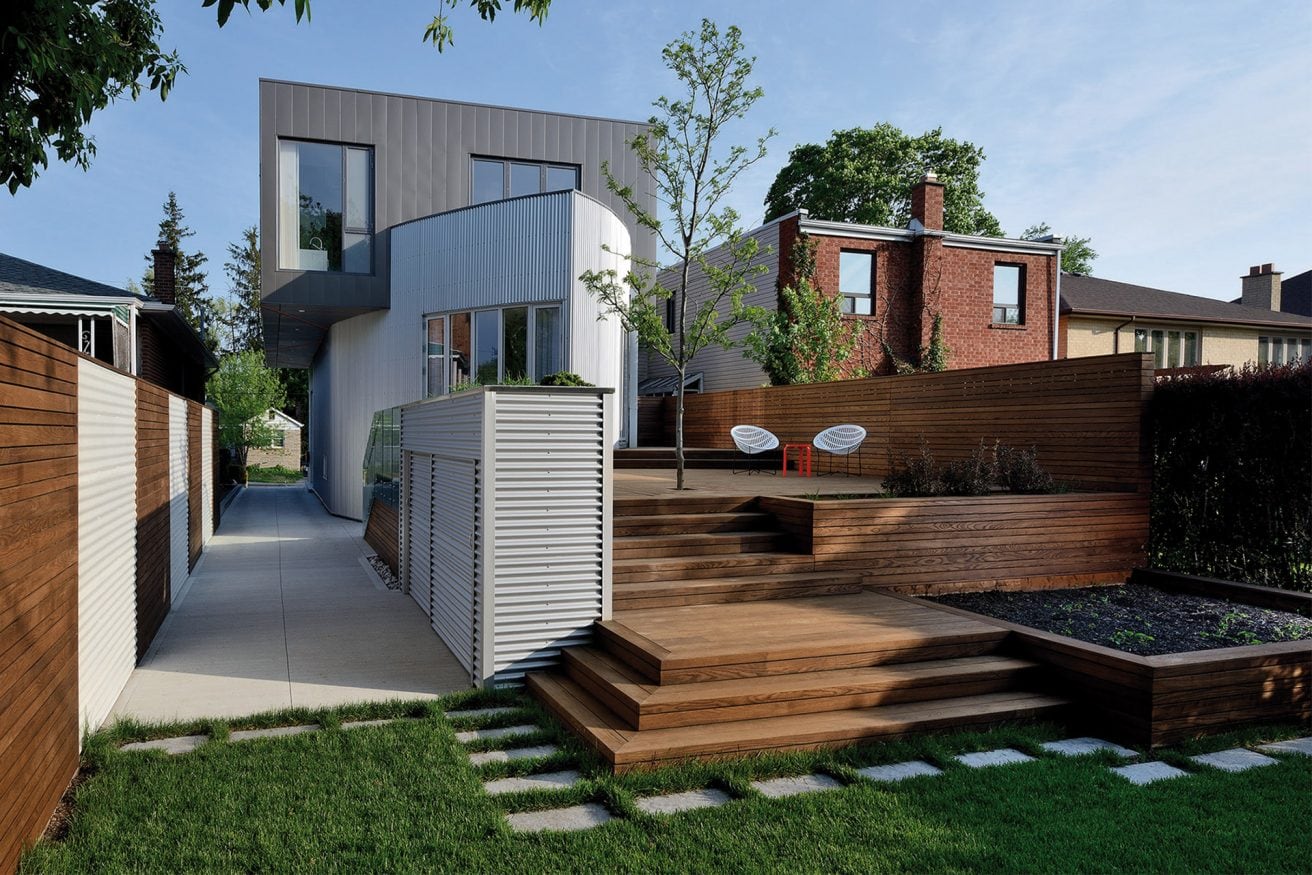 Architect
THOMAS TAMPOLD, YORKVILLE DESIGN CENTRE
Product
THERMORY BENCHMARK THERMO-ASH DECKING D31
In Toronto, outdoor structures need to be able to stand up to harsh Canadian winters – lots of snow, lots of wind, and lots of bitter cold. Red cedar is beautiful, but simply doesn't hold up well under those conditions. The homeowners and architect searched for a real-wood product as attractive as cedar – but not as expensive as ipe – that had the durability required for the climate.
Thermory Benchmark Ash decking and fencing provided the rich tones, crisp, strong lines and most importantly, exceptional durability and stability they were hoping to achieve. With its 25 year rot-resistance rating and stunning natural aging evolution, combined with the expert, innovative design, their Thermory deck is a work of art that will last decades.
The homeowners were not interested in using products that would need continual refinishing and replacing. Fortunately, Thermory products are extremely low-maintenance and age beautifully.
This modern house is stunning – and filled with unique artwork. The beautifully designed and installed deck and fence create a seamless transition from inside to outside, with a dazzling aesthetic from top to bottom.