Taramea Climate House
What about a house that despite having any heating manages to stay a cozy with 20C degrees even during the frosty winter period? That is possible when building a functioning Passive House.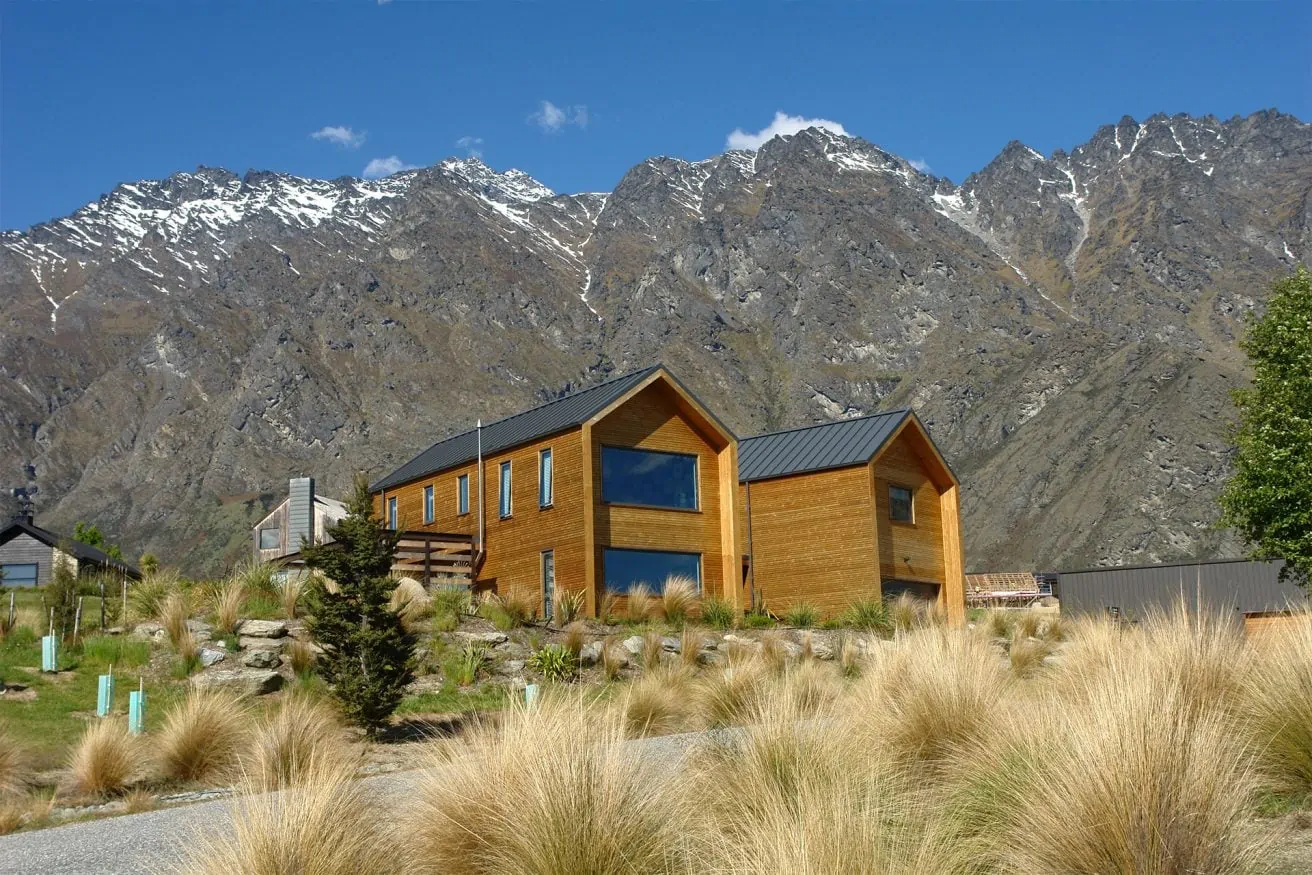 Architect
CLIMATE HOUSE / ENERGY ARCHITECTURE
Product
THERMORY BENCHMARK THERMO-PINE CLADDING C8 26X140 MM
Built in Speargrass, Queenstown, New Zealand, Taramea Climate House was built with the purpose that it would be efficient for the long term. For that very same reason, thermally-modified pine was a perfect timber cladding and decking material.
In addition to increasing its durability, thermal modification adds a number of vital properties to the wood, making it a highly sought-after building material. With improved dimensional stability, the wood will stop reacting to changes in humidity, which is why it is an excellent material for exterior cladding, decking, saunas and underfloor heating. The wood simply absorbs less moisture than unmodified wood; it has a reduced risk of mildew and mould, and it endures heat better.
All this while retaining the natural properties of real wood with several improved features, including a beautifully deep and even tone that turns into a striking silver gray over time, if left untreated. Thermory Pine real wood cladding helps this passive house melt into the surroundings as if it was there all along.