Powerhouse Telemark
Snøhetta wraps co-working space with thermally-modified pine for Powerhouse Telemark.
Powerhouse Telemark is a co-working building in Porsgrunn, Norway designed to be carbon negative and produce more energy than it will consumer over a 60-year lifespan, thus giving it the new building standard of a Powerhouse. Snøhetta built the project to be as energy efficient as possible, and much of it, including its windows, are covered with Thermory pine boards.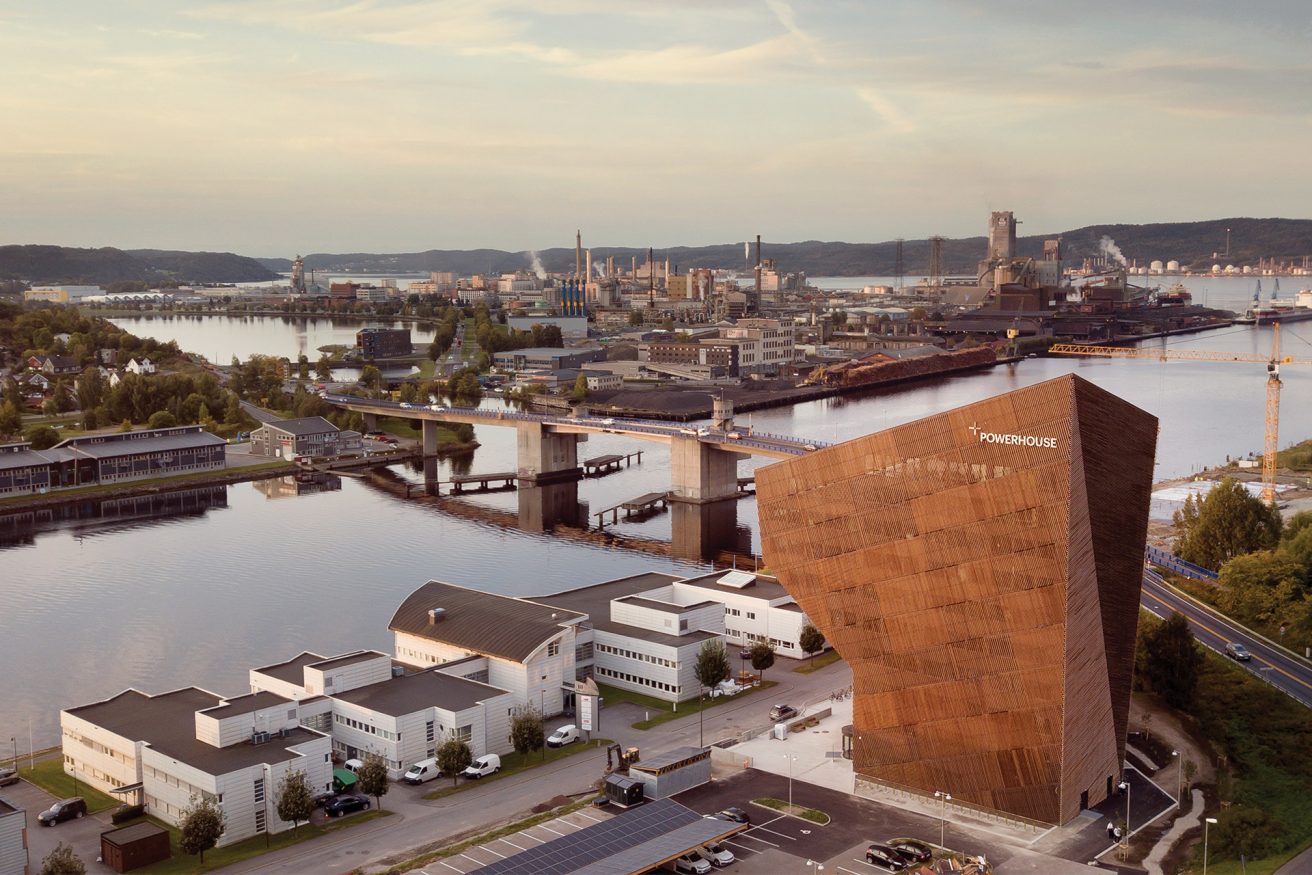 Product
THERMORY BENCHMARK THERMO-PINE CLADDING C4
Powerhouse Telemark stretches 11 floors and contains two levels of open-plan communal workspaces, as well as several more private meeting rooms and a rooftop terrace. It has a noteworthy shape with a massive slanted roof that extends past its base that is topped with
photovoltaic panels for powering the building.
Almost the entire structure is wrapped in angled strips of thermally-modified pine from Thermory, including dozens of its windows on the west, north-west and north-east facade to provide natural shading. This panelling lends a dark colour to the building and beneath them are large fibre cement sheets of Cembrit panels.
The interiors are also crafted to be mindful of the environment and feature white walls, local wood, gypsum and carpet tiles made from recycled fishing nets. Pale green and tan accents add a pop of colour to the otherwise stark spaces.
Snøhetta designed the Powerhouse Telemark building as a way to alleviate the architecture industry's heavy footprint and negative impact on the environment. "The energy sector and building industry accounts for over 40% of global industry's heat-trapping emissions combined, according to the World Resources Institute," Snøhetta said. "As the world's population and the severity of the climate crisis continue to grow, we are challenged to think how to build responsibly – creating high quality spaces for people while also reducing our environmental footprint."
About a 2-hour drive west of Oslo, Powerhouse Telemark joins a number of other Powerhouse-like structures in Norway also built by Snøhetta, including a Montessori school in Drøbak and two other office buildings, Powerhouse Kjørbo and Powerhouse Brattørkaia. Another project that is also clad in Thermory pine boards is a rental complex in Poland , which was also built this year in the holiday mountain town of Karpacz.
Discover even more ways to incorporate Thermory into your interior design and architecture projects.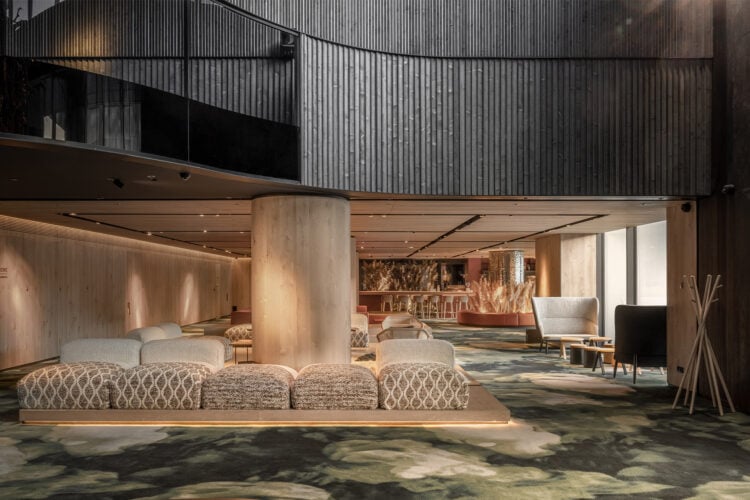 Thermory Design Awards 2022 winners
Thermory Design Awards is part of Thermory 25 celebrations for acknowledging and rewarding our brand ambassadors for creating projects that leave a lasting impact. This year we received 43 nominations – take a look at the best private and public buildings, interiors and sauna designs.
Products used in this project