Thermory in Exterior Design: Decking
The decking in your home bears witness to numerous magnificent and memorable moments. On warm days we sit on the deck and bask in the sunshine, at night we enjoy long dinners with family and friends or gaze at the stars. What better place to enjoy yourself than here, in fresh air and in natural surroundings, where natural wood feels so warm and inviting.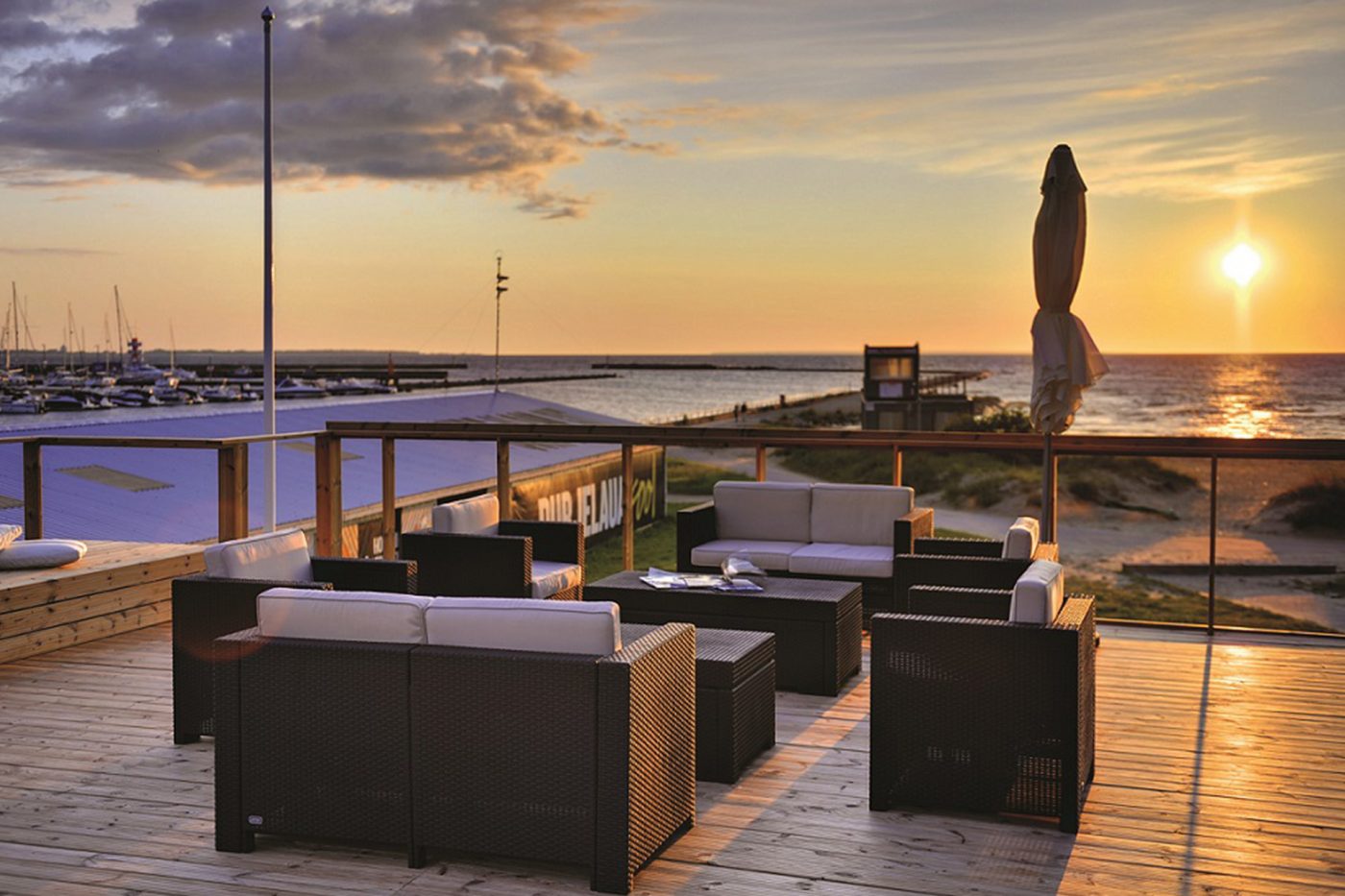 Thermally modified wood surfaces are dependable and free of chemicals. Unlike with composite materials, thermally modified wood does not include added plastic materials, it only uses the combination of heat and steam. Our wood comes from sustainably managed forests, as Thermory does not condone clear cutting endangered rainforests. This ensures a healthy environment and keeps nature clear of dangerous waste.
In addition to environmental friendliness, many other practical aspects invite people to choose thermally modified wood. For example, decking made of thermally modified wood does not get as hot in direct sunlight as that made of composite materials. Thermory's decking uses mostly two species of wood, ash and pine. Thermory Ash has a rich tone and beautiful grain. It gives the decking a luxurious dark and exotic feel. Thermory Pine is lighter and honey-colored.
Thermory's decking also adds ambience to public spaces. An important aspect here is durability. Thermory Ash has been proven to have the highest durability class among different natural and processed wood species. The stability and durability of Thermory Ash and Thermory Pine are guaranteed by a thermal modification process called Intense, during which the wood gets heated up to 215 degrees.
Without protective maintenance, thermally modified wood will turn silver-grey, although the material will retain its weather-resistant properties. The natural grey tone has become popular in Scandinavia, where they do not put emphasis on maintaining the original color of the wood and the weathered tone has actually become part of the design. However, it is possible to preserve the rich chocolate color of Thermory Ash by regularly coating it with UV-protection oil.
Both Thermory Ash and Thermory Pine have become an integral part in the work of architects. Here are a few examples of award-winning use of Thermory decking: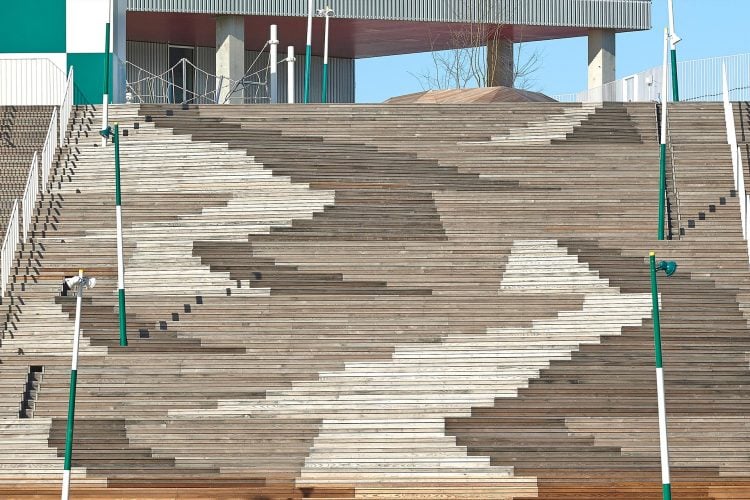 South Harbour School, Denmark, Copenhagen – JJW Architects
JJW Architects designed a school in Copenhagen's quickly developing former industrial harbor area Sydhavnen. The school's decking is made entirely of Thermory Ash. The school also functions as a social space: some outdoor and indoor areas are open to the local community. People have the opportunity to organize meetings or just spend time there. Thus it was important for the materials to be both attractive and durable.
Architecture awards: WAN Education Award 2016, Building of the Year 2015 and Best School Building2015  (Denmark)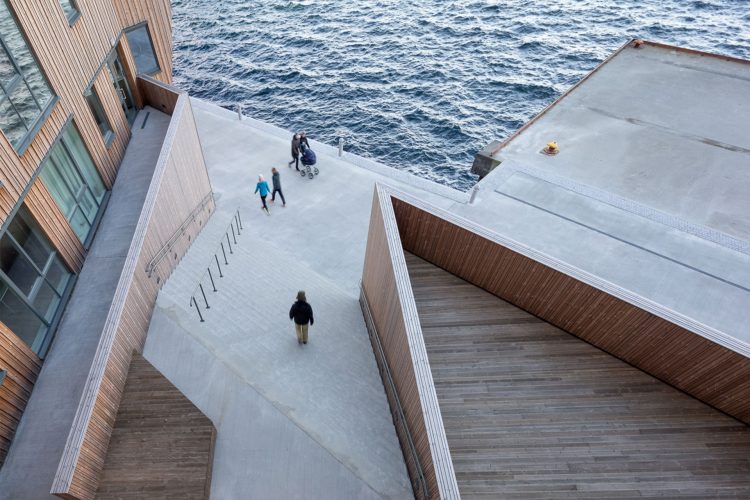 The Waterfront, Stavanger, Norway – AART Architects
One of the largest wooden residential developments in Europe was built in a former industrial harbor. Since the city of Stavanger has always been proud of its tradition of wooden buildings, this became a decisive factor in choosing the material for the new property development. AART Architects chose Thermory Pine, which was used in the exterior cladding and decking as well as on the roof, in order to achieve a uniform and captivating visual effect that mimics Norway's mountainous and highly contrastive natural landscape. An important argument for using thermally modified wood in this case is that it requires considerably less protective maintenance than thermally unmodified wood.
Awards: WAN Residential Award 2014, Best on Archilovers 2015, MIPIM Awards 2015 (nominee)