Durability classes of wood
We have often mentioned in our articles that Thermory Ash belongs to durability class 1 and Thermory Pine is in durability class 2. But what exactly does that mean?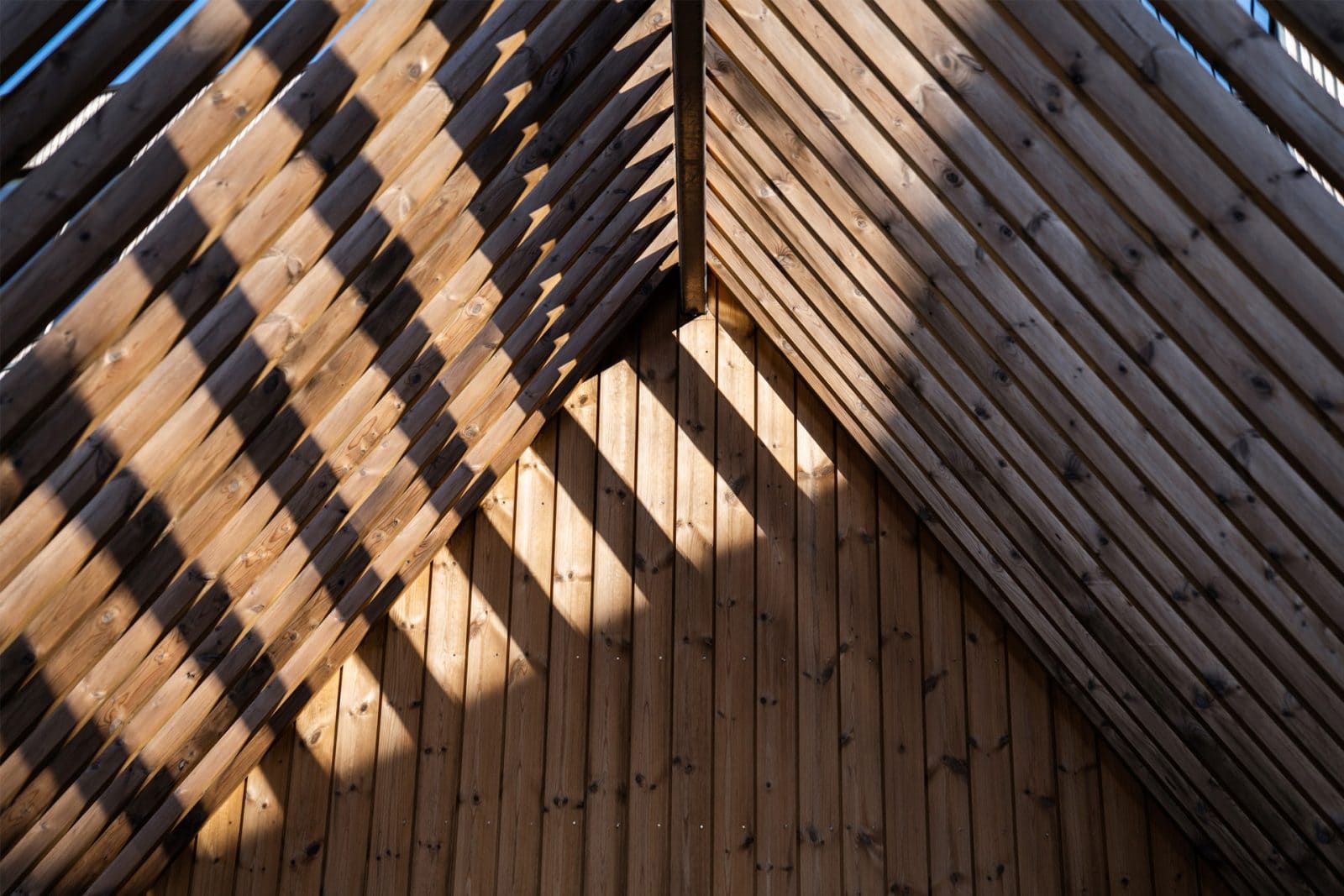 Different species of wood are assigned different durability classes in order to better compare them. There are five categories to which different species of wood, including thermally modified ash and pine, are designated (see photo above).
Durability classes are assigned to different species of wood based on tests conducted by independent laboratories.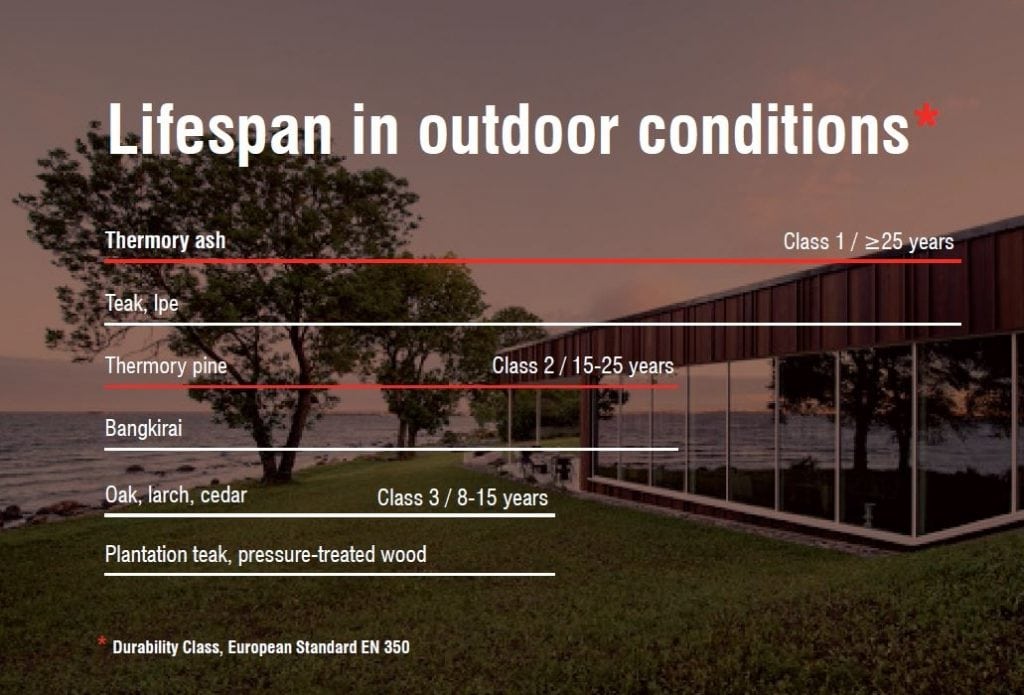 Thermal modification improves the wood's dimensional stability, thermal insulation, color and tone, resistance to mould and insects. As a result, Thermory Ash and Thermory Pine are equal in durability to tropical wood species and at the same time with much better dimensional stability.
Thermory has proven its worth in different climate conditions all over the world: from the scorching sun of Las Vegas, Mexico and Italy to the freezing temperatures of Norway, Finland and Northern Canada to the high humidity of Malaysia and Vietnam. Thermally modified wood is the best that natural wood has to offer, ensuring a beautiful and long-lasting result all over the world, in both homes and public spaces.
Using wood with a high durability class will give your building a longer lifespan and decrease the need for constant maintenance. Thermally modified wood is a symbol of nature and excellent quality. It is a gift of time to both us and our environment.