Paide State High School by Salto Architects
Can traditional and modern architecture coexist? Paide State High School's historic building and its newly opened modern extension by Salto Architects create a harmonious combination of old and new.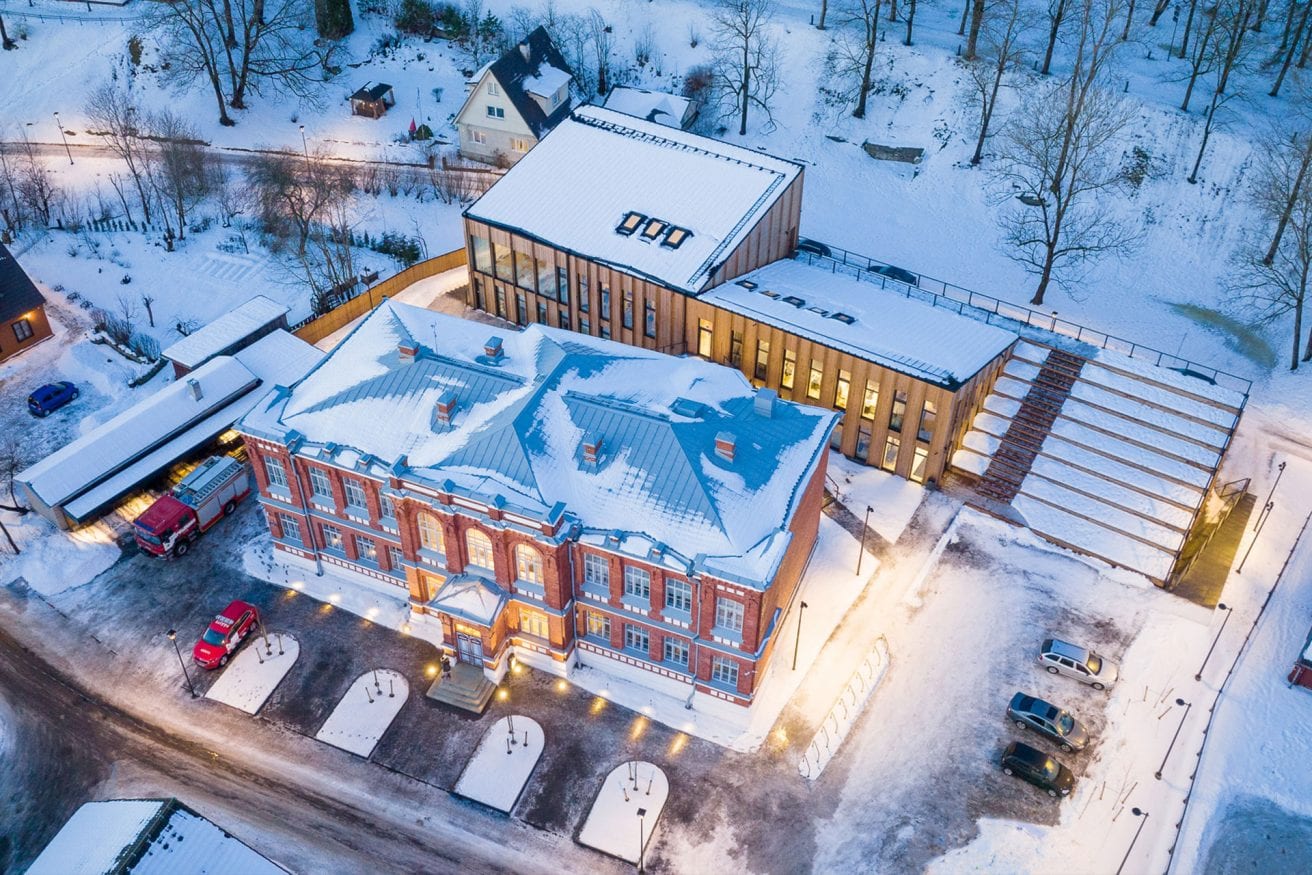 Architect
RALF LÕOKE, MAARJA KASK, HELINA LASS AND RAGNAR PÕLLUKIVI / SALTO ARCHITECTS
Product
BENCHMARK THERMO-PINE CLADDING C4 20x115 / 26x 115, DECKING D4 26x115
In their practice, Salto has taken a particular interest in the meeting points between architecture, landscape design, and art. Their practice is mainly focused on conceptualizing public space and buildings. A contextual approach to architecture implies awareness of each location, its inhabitants, customs, politics, economy, and natural environment. In other words, site-specificity forms the starting point for each project for them.
Paide State High School's project was no different. The school's old building was founded in 1910 and is located in a naturally very beautiful place, on the slope directly opposite Vallimäe, a hilltop with the ruins of the Paide Order Castle and surrounding park.
"The renovated old building is one of the most beautiful school buildings in Estonia, so it was important for us to plan the extension so that visually and logistically, the historical building would remain dominant. Thus, the main entrance to the school is planned from the magnificent main door of the old building, and the connecting part of the two buildings is a glass gallery. As the internal structure of the new part of the building is related to the relief of the plot, the building looks significantly lower viewed from the historic building than from the park," said the architects.
The new building consists of three volumes with sloping roofs of different heights. Under the sloping roofs are more open-concept rooms such as a café, a library, and an auditorium.
"With such sloping roofs at different angles, we have achieved a situation where the interior is as spacious as possible, while the building looks optically significantly smaller and is, therefore, better suited to the surrounding environment of small dwellings."
The new building is vertically clad in Thermory's slender thermo-pine boards which are durable and stable in all weather conditions, such as snowy and cold Estonian winters.
"In order for the extension not to compete with the red brick façade of the historic building, there was a desire to see something more neutral and modest on the façade of the new building. We preferred heat-treated pine mainly due to the natural tone of the wood and its change over time, but the good durability and weather resistance of the board in the school building was also important."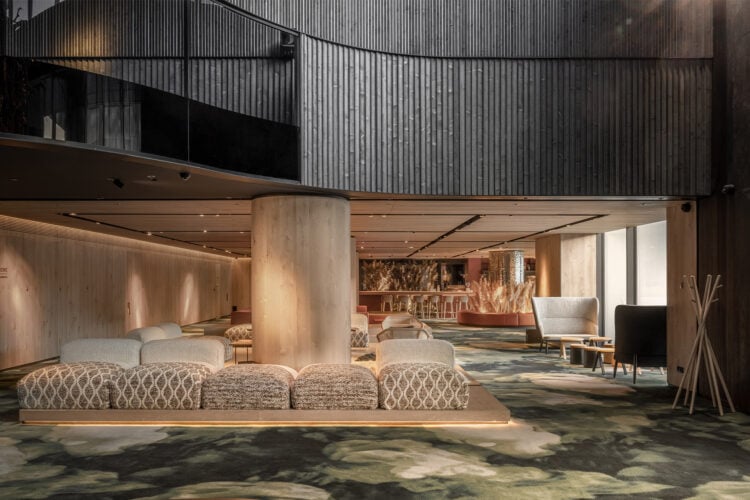 Thermory Design Awards 2022 winners
Thermory Design Awards is part of Thermory 25 celebrations for acknowledging and rewarding our brand ambassadors for creating projects that leave a lasting impact. This year we received 43 nominations – take a look at the best private and public buildings, interiors and sauna designs.
Products used in this project