7 interior design trends to look out for in 2023
The world is constantly evolving – and with it, the choices we make when setting up our homes to be ideal living spaces. With recent events compelling us to reassess what matters most in our lives, people are spending more time at home than ever before, with the remote working revolution leading to a rise in home offices and many households seeking to prioritize family time. These changes have really highlighted the importance of adapting interior designs to serve our unique requirements.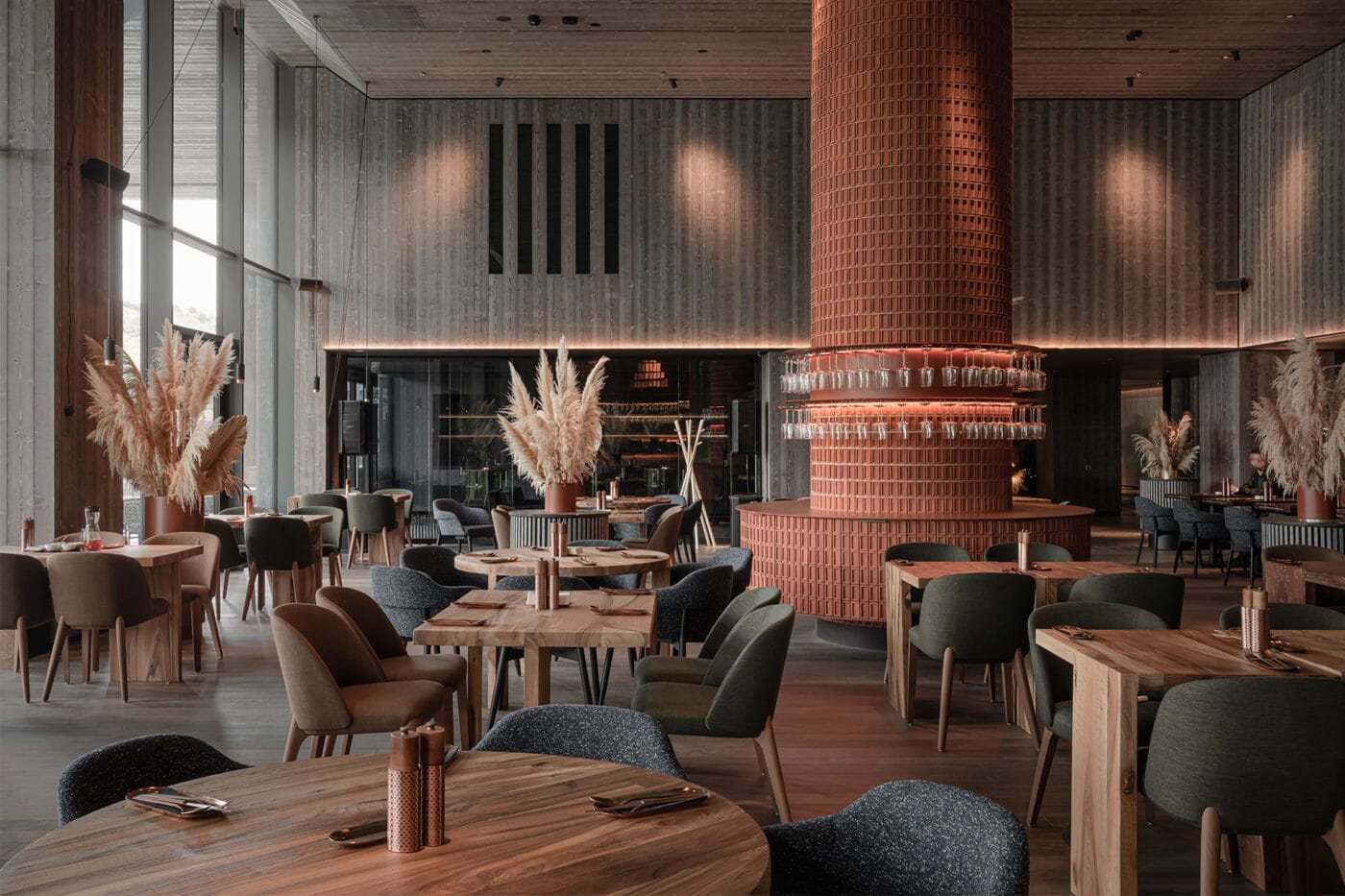 With an increasing emphasis on sustainability and healthy lifestyles, this year we can expect to see more and more design features that accentuate our connection to nature and facilitate wholesome personal experiences.
Take a look at our top seven predicted interior design trends for 2023.
Prioritizing the use of natural materials
Humans are natural creatures, and as such we have an affinity for nature. This means that bringing natural materials into the home environment can help to improve our mental health and make us feel more, well, at home.
Homeowners and interior designers are also gravitating towards home décor and lifestyle solutions that are more respectful of nature. This includes reducing our reliance on plastics, both in our daily usage and within the living environment, and opting for long-lasting design features and sustainable materials rather than trendy, throwaway ones.

Paying attention to tactile surfaces in the home
We have five senses, and touch is often overlooked. Of course, it's important that your home looks nice, but how often do you consider the way it feels? Whether sitting on the lounge floor to play with your children or idly running your fingers over the kitchen surfaces, you're constantly in physical contact with your environment – and that means touch is important.
We can explore this connection through features like textured walls, warm fluffy carpets, embossed wallpapers and organic materials that allow us to revel in the glorious imperfection of nature.

Blurring the line between indoors and outdoors
Being out in the fresh air is naturally invigorating, and many homeowners are looking for ways to extend their living spaces outwards. One way to do this is making the back yard a more relaxing place to spend time with comfy garden furniture, outdoor heaters and speakers, sheltered areas and cozy terraces or balconies.
This trend can go the other way too, with quirky, outdoorsy design features like exposed brick walls and natural elements such as house plants and herb gardens increasingly making their way into the home environment, enhancing the feeling of being surrounded by nature and bringing that sense of the great outdoors within.

Using natural wood tones as a design feature
Painting gives wood a uniform color and texture, and that's great if it's what you're looking for, but a touch of variety can add visual interest to a space.
In its natural form, wood displays slight color and texture variances and visible knots and cracks. No two boards are the same, and that's a big part of its beauty.
There's a variety of wood tones available too, so whatever shade you have in mind for your home, there's likely a species that will meet the brief. For instance, thermo-ash and red oak draw the eye with their darker, chocolatey tones, while alder and aspen will brighten any interior with their lighter colors. And if you'd prefer something between the two, the golden-brown hue of thermo-pine or thermo-spruce will be just the ticket.
Introducing biophilic design elements
In architecture, various biophilic design principles can be used to improve people's well-being by tapping into our affinity to nature through features that harmonize with both our internal biology and our external surroundings.
Biophilic design enhances the relationship between humans and our environment through the use of light and space, living elements like plants, functional features that make spaces more intuitive and enjoyable to use and natural forms, patterns and materials.
If you think about the man-made locations where you tend to feel better, it's likely that many of the elements in place are rooted in the core principles of biophilic design.

Utilizing wood in "wet spaces"
Placing a naturally absorbent material like wood in wet rooms and kitchens may initially seem counterintuitive, but with the right material selection and treatment, this needn't be an issue.
Using wood for the various surfaces in your kitchen or bathing area will lend those spaces a natural touch and offer a whole range of additional design options, whether used on its own or in concert with more traditional materials like granite, plastic, painted walls and ceramic tiles.
Wooden paneling – or mosaic tiles like Thermory Decor – can be used as an alternative to ceramics or combined in tiled areas to create pleasing color and texture accents.
Turning the home into a wellness space
Mindfulness and other activities that promote personal health and well-being are growing trends worldwide, and this is increasingly reflected in the choices we make for our domestic spaces, with many people also seeing the home as a haven of serenity away from the stresses of the outside world.
Householders are making changes to improve their homes' ability to perform these functions, introducing carefully selected materials and design features that interact optimally with light, space and sound to create the ideal living environment or features that more easily enable those important daily practices, routines and rituals, such as meditation rooms and spa-type spaces containing saunas, steam rooms, pools and gyms.