We care about the environment and treat nature with deep respect. Our wood is procured without destroying rain forests (or other kinds of woodland). All through the chain, from sourcing to processing and installation, our actions are sustainable to ensure that we are creating solutions in times of global climate crisis, not new problems.
Is wood a solution in combating climate change?
We believe it is. One-third of greenhouse gas emissions and 40% of the world's energy use is related to the construction sector. Concrete and steel, which are widely used in the construction sector, are energy-intensive, non-renewable materials. Wood on the other hand is a renewable natural resource that leaves a smaller footprint, is recoverable and doesn't generate hazardous waste. A product's carbon footprint is found by evaluating its life cycle. At Thermory, we, too, are making efforts in this field. The world has seen a great deal of research that compares the carbon footprint of wooden buildings with that of reinforced concrete structures of the same size and characteristics. All of the research points in favour of wood.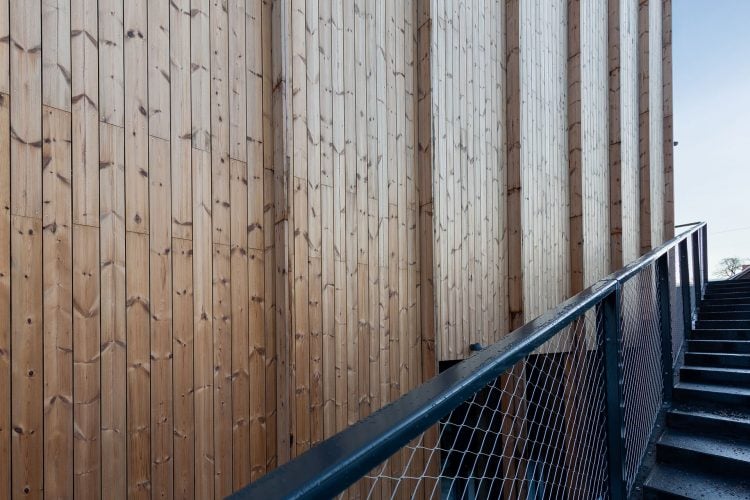 Wood grows naturally and is renewable. Production of timber products doesn't generate waste since the entirety of the material ends up being used.
Wood has a smaller ecological footprint than concrete and steel, which also take 3-4 times more water and almost 2 times more fossil fuels to produce.
Whilst it is growing, wood captures carbon and doesn't release it. For example, building a 20,000-square-metre building of wood instead of another material is comparable to 996 fewer cars driving on roads over a year.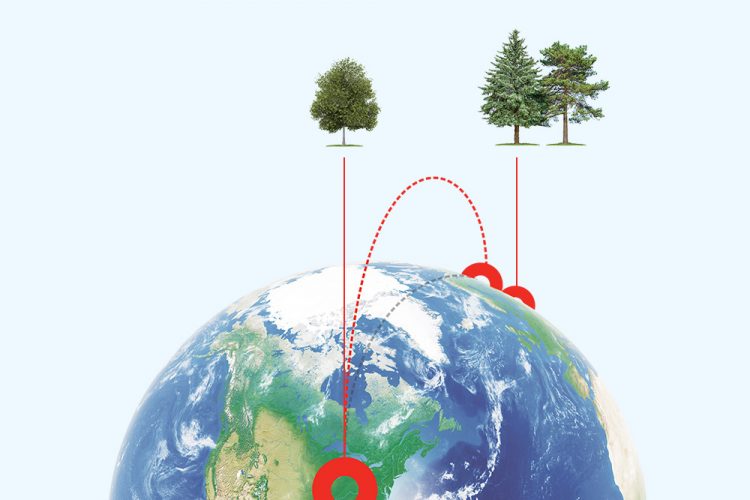 We procure the finest quality wood from around the world
Our global sourcing model isn't just a matter of convenience. It's a science. By sourcing from a number of different locations around the world, we can ensure we never have to push limits on responsible harvesting practices and can leave each forest healthy and thriving.
We believe in the conservation of natural resources, and understand how different forests and environments renew. We have stringent quality requirements and the durability of our products has been tested.
SOURCING
The timber we use undergoes careful inspection and comes from sustainably managed forests. We don't abuse the privilege of natural wood, and we carefully source for quality and responsibility – never from rainforests.
QUALITY
Our lumber partners know that our standards are high. Our wood is carefully inspected, tested, trimmed, machined and modified before it's sold. Our customers notice the difference.
AUDIT AND TESTING
Third parties have audited our procedures, standards and sustainability (Nordic Swan Ecolabel, PEFC, FSC, European Union timber regulation). Our products are consistently proven through third-party test results.

Got a question or an idea? Contact us.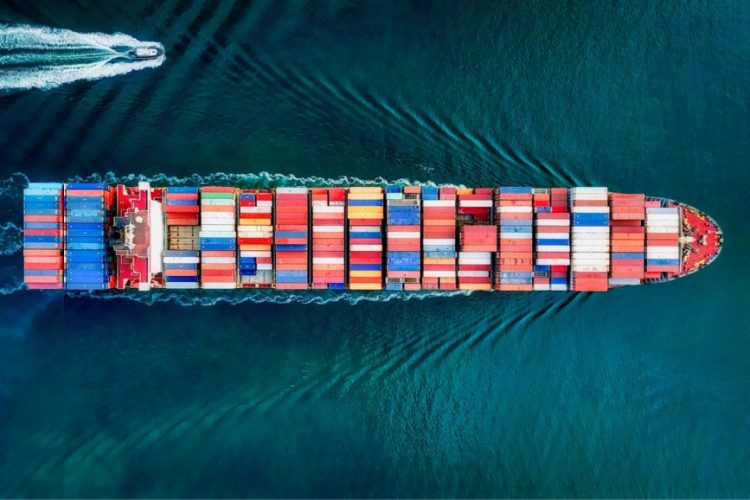 Fuel-efficient shipping: our distribution solution
Did you know that shipping by water is twice as fuel-efficient as freight trains and nearly 10 times as efficient as 18-wheeler trucks? In fact, shipping by water is the single most fuel-efficient method. All our wood is modified in our exclusive chambers in Estonia, then shipped by water for distribution.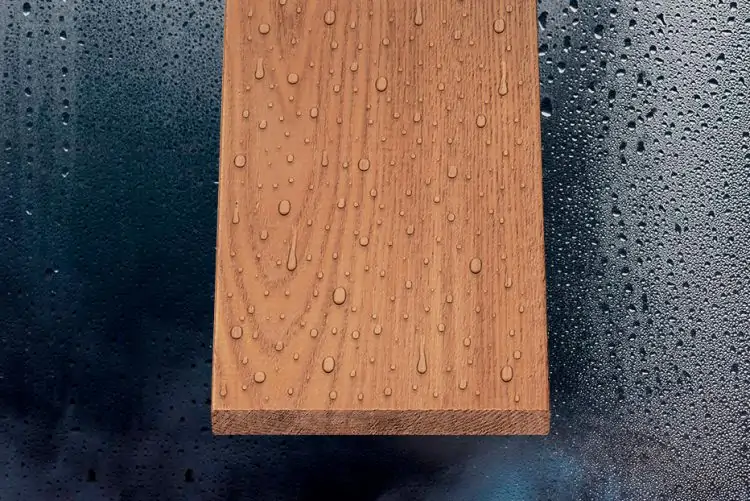 Our thermal modification process is entirely natural, using only heat and steam
We expertly modify each and every board we sell, and our modification process is the core of our commitment to responsibility.
We modify our wood using only heat, steam and the expert control of our wood scientists. We never use harsh chemicals or plastics.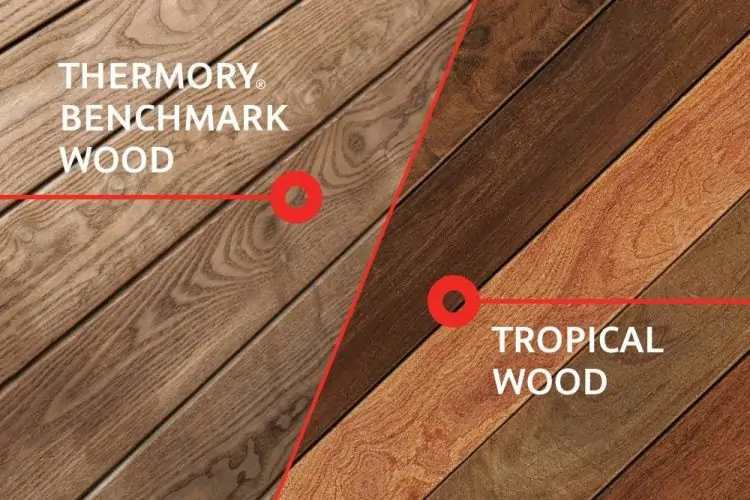 A sustainable alternative to tropical hardwood
Wouldn't it be nice if you had a product that performed like tropical hardwood without the guilt of rainforest destruction or the installation nightmares?
We agree. That's why we became the solution. Our white ash products offer the same (dare we say, better) durability and deep, rich color that's so irresistible in many tropical hardwoods. But unlike tropical woods, our thermally modified white ash is earth-friendly, easy to install, non-toxic, and reliably rot resistant for 25+ years.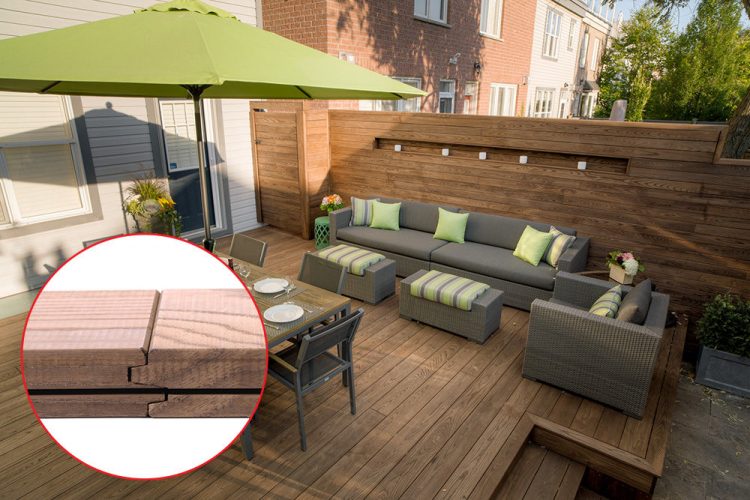 Stop throwing away usable lumber
Our process ensures each board is straight, smooth, beautiful and ready to use. But that's not all. Our innovative installation solutions, like JEM Joints, drastically eliminate waste from installation. That means every board you buy is top quality and ready for use, and because joints don't have to rest on joists, you'll throw away very little of it when your project is complete. Our wood is too good to waste.