Let your creativity loose with the playfulness of Thermory's mix and match profiles
Choosing cladding for your project is a big design decision, and with a multitude of options available, you may find yourself with more questions than answers. There's no doubt that wooden surfaces give an attractive, traditional appearance – it's a well-established look that has stood the test of time, and while it's beautiful in its simplicity, it rarely surprises. This makes it an easy, and relatively safe, choice.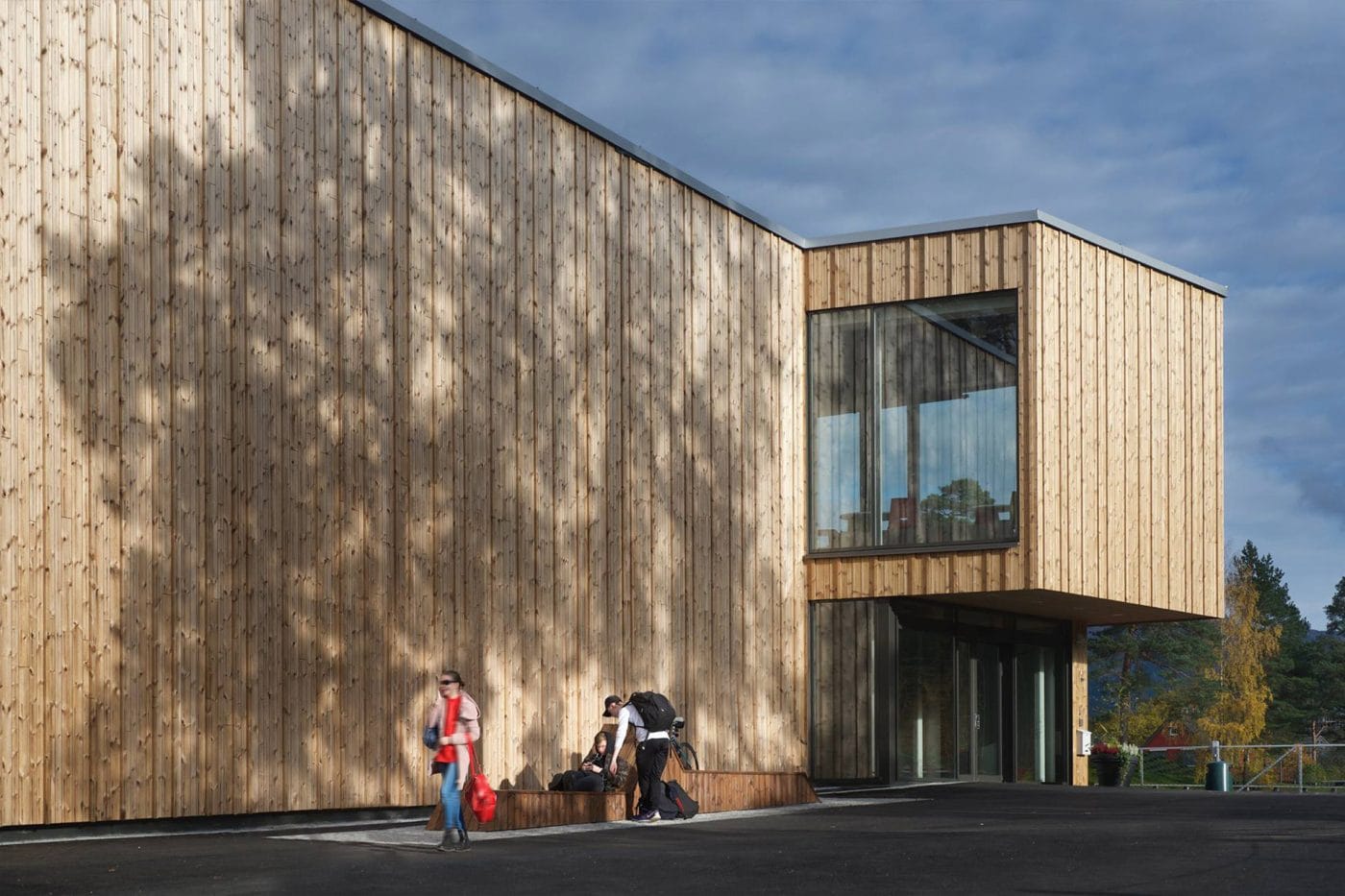 Much as Thermory stands for the traditional, pure aesthetics of our standard Benchmark products, we do like to stir things up from time to time. Just because natural wood has a traditional look, it doesn't necessarily have to be conventional and uninspiring. We're not afraid to break the mold and complement the classical look of wooden sidings with a little twist – sometimes it's good to be bold and create something unique.
Thermory offers a selection of mix and match siding profiles to help you set your creativity free. You can really go wild and create a look as unique as you are, designing your own dense cladding pattern using a wide variety of complementary profiles in numerous widths and thicknesses. Or perhaps you'd prefer to go for a more modest look and settle for a set of two profiles – just enough to spice things up a little? Either way, we've got you covered.
It's time to get creative and mix and match for eye-catching results, giving depth to your façade by creating a beautiful play of shadows in changing light conditions. Profiles can be installed vertically with screws or nails, and depending on the profiles you choose, you can select either hidden or visible fixings.
Download the Thermory profile sheet and check out our D4, UYS10 and Z profiles for mixing and matching, choosing between thermally modified chemical-free ash or pine. All of our timber products age gracefully, and within years your building will settle into a beautiful gray natural wood tone, while the material retains its weather-resistant properties. Or if you prefer the original look – from the rich chocolatey brown of Thermory ash to the golden honey tones of Thermory pine, they can be preserved by coating regularly with UV-protection oil.
Whatever style you're going for, just remember that the facade is the first thing people will see when looking at your building – so make sure that they won't forget it in a hurry.