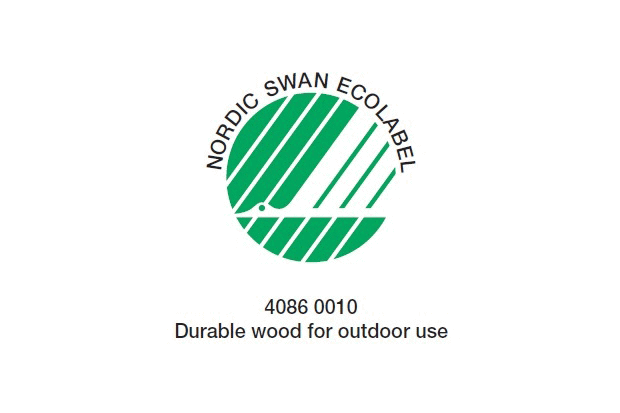 Nordic Swan Ecolabel
The Nordic Swan is an ecolabel created to reduce the environmental impact of the production and consumption of goods. It helps consumers and companies choose the most environmentally friendly goods and services, guaranteeing conformity of the product to environmental and quality requirements.
Thermory's pine and spruce products that have undergone intense thermal modification have acquired the Nordic Swan license for the following product group: 086 Durable/resistant wood for outdoor use. / NORDIC-ECOLABEL.ORG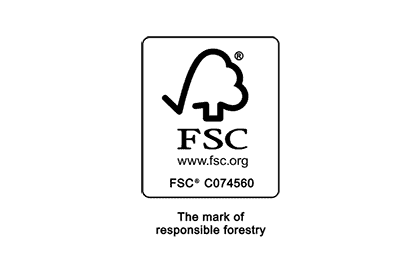 Forest Stewardship Council® (FSC®)
As a pioneer of forest certification, the FSC has 25 years' experience in sustainable forest management. The FSC is the major spokesman for better forest management, globally promoting the trend of more sustainable use, conservation and recovery of forests. / FSC.ORG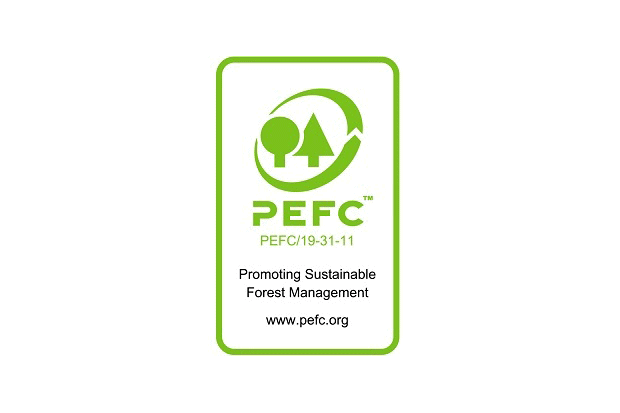 Programme for the Endorsement of Forest Certification (PEFC)
Most of our softwood comes from PEFC-certified forestry.
PEFC is a worldwide federation of national forest certification systems. As an international non-profit association it is committed to promoting sustainable forestry via independent third parties. / PEFC.ORG

ISO 9001/14001/45001 Integrated Management System
Our production units in Reola, Loo and Kastre as well as headoffice in Tallinn have now ISO 9001:2015, ISO 14001:2015 and ISO 45001:2018 certificates.
ISO 9001 defines the criteria of the quality management system and helps ensure the consistency and quality of products and services.
ISO 14001 sets out the criteria for an environmental management system. It provides assurance to company management and employees as well as external stakeholders that environmental impact is being measured and improved.
ISO 45001:2018 specifies requirements for an occupational health and safety (OH&S) management system, and gives guidance for its use, to enable organizations to provide safe and healthy workplaces by preventing work-related injury and ill health, as well as by proactively improving its OH&S performance.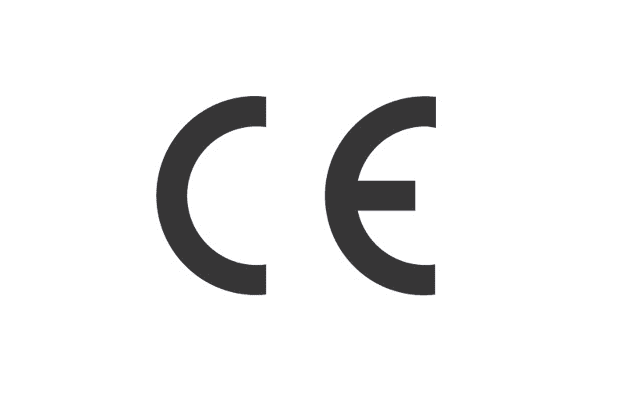 Declaration of Performance (DoP) and CE marking
Thermory's products are thoroughly tested

HIGH DURABILITY

STABILITY

TERMITE RESISTANCE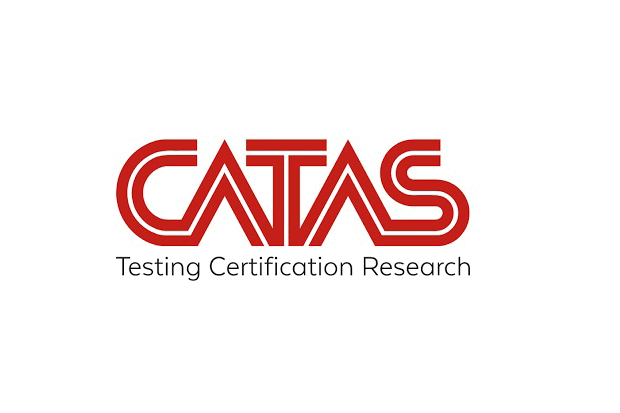 Our products' durability has been tested by CATAS
CATAS is one of the largest test and applied research laboratories in Europe. / CATAS.COM
Thermory's intensely thermally modified products have been tested by CATAS who has confirmed the following durability classes: