Thermory in Exterior Design: Cladding
Natural wood feels warm and inviting in both interior and exterior design. Especially in outdoor use, it is important to choose wood that is not only attractive but also durable. Thermally modified wood offers precisely that. The stability and durability of Thermory Ash and Thermory Pine are guaranteed by a thermal modification process called  Intense, during which the wood gets heated up to 215 degrees.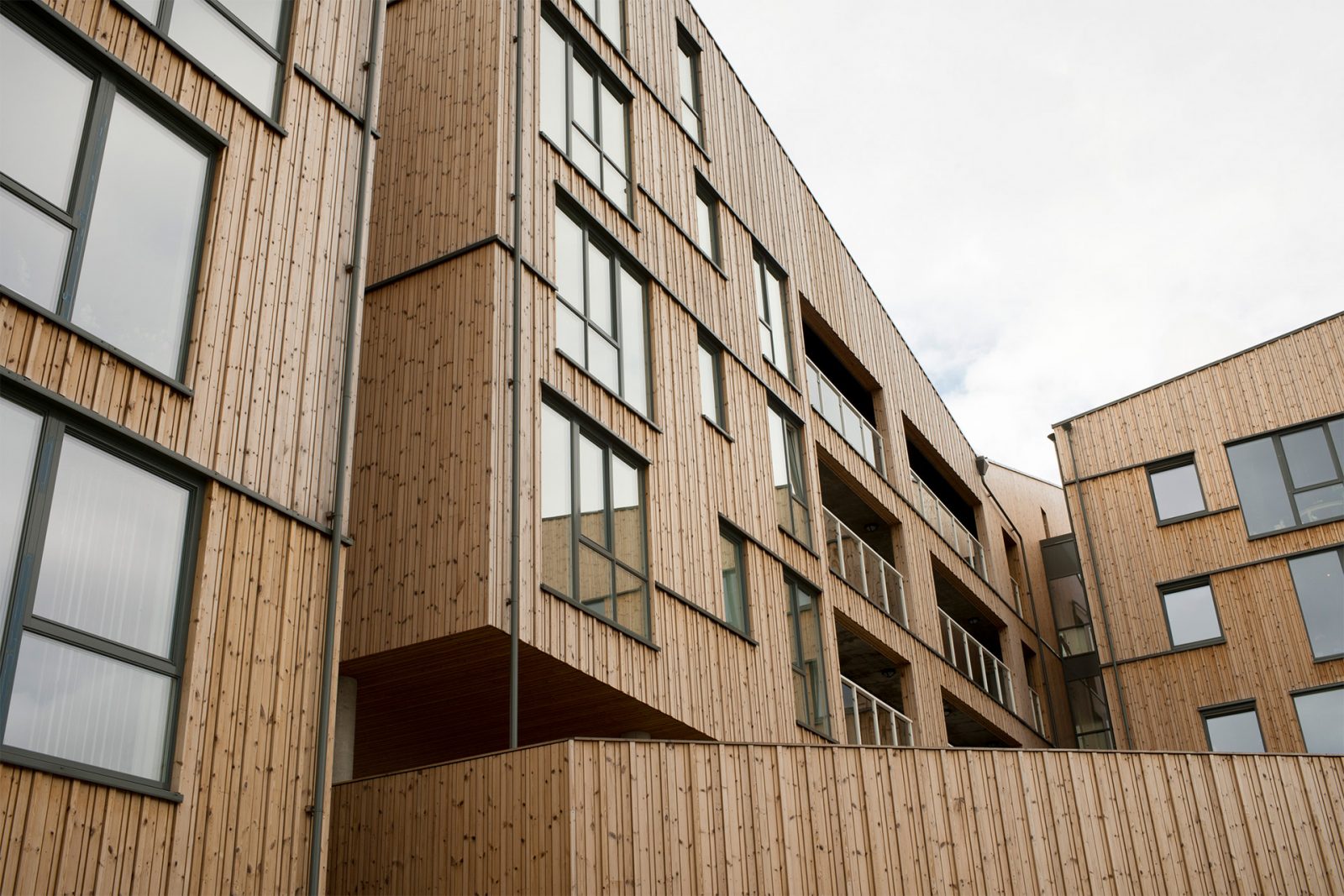 Thermally modified wood is characterized by an even dark tone and beautiful wood grain. The newest addition to our cladding woods is knot-free Thermory Pine, which gives any surface a playful honey-colored wood pattern.
Without protective maintenance, even thermally modified wood will eventually turn silver-grey, although the material will retain its weather-resistant properties. Natural grey cladding is popular in places such as Scandinavia, where they do not put emphasis on maintaining the original color of the wood and the weathered tone actually becomes part of the exterior design. However, it is possible to preserve the rich chocolate color of Thermory Ash by regularly coating it with UV-protection oil.
Both Thermory Ash and Thermory Pine have become an integral part in the work of architects. Here are a few examples of award-winning use of Thermory in exterior design: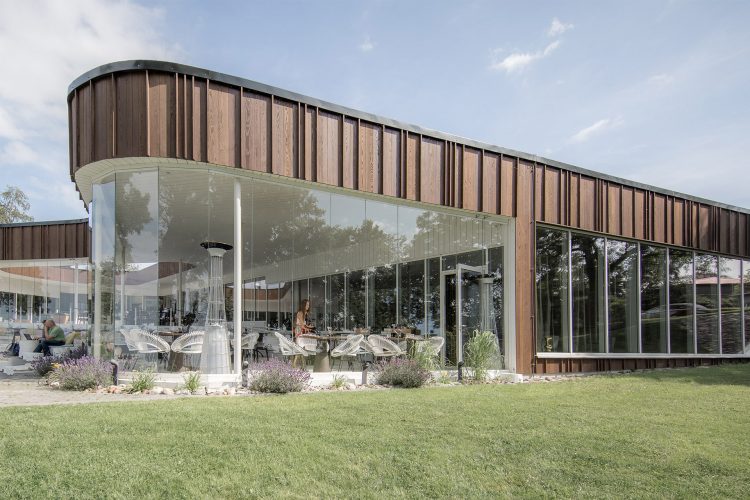 Thermory Ash: NOA Restaurant, Tallinn, Estonia – KAMP Architects
NOA Restaurant is located in Tallinn Bay, which is a challenging location for the material with its constantly changing temperature, salty air and sea breezes. The restaurant is also characterized by ambitious architecture and guests who appreciate true value, which is why KAMP Architects, Peeter Loo, Jan Skolimowski and Kaspar Kruuse, chose our durable and aesthetically pleasing Thermory Ash in different sizes and profiles for the exterior cladding. To tie it all together, Thermory Ash was also used in the interior, decorating the Head Chef's Hall with interior paneling and a stunning floor.
Awards: Estonian Architecture Awards 2015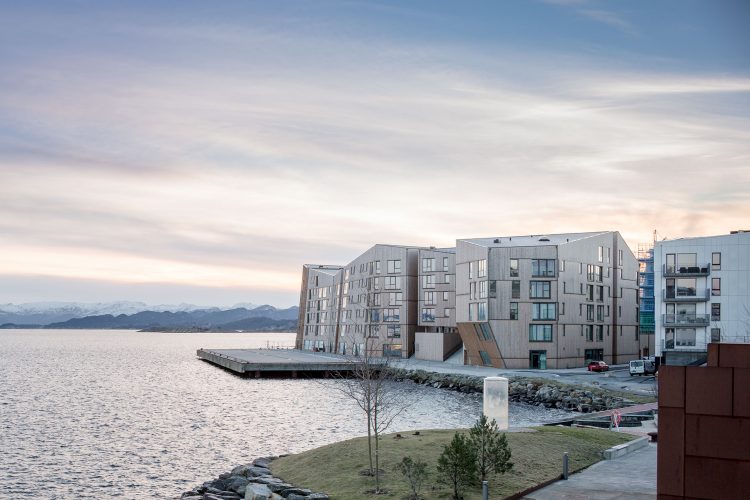 Thermory Pine: The Waterfront, Stavanger, Norway – AART Architects
One of the largest wooden residential developments in Europe was built in a former industrial harbor. Since the city of Stavanger has always been proud of its tradition of wooden buildings, this became a decisive factor in choosing the material for the new property development. AART Architects chose Thermory Pine, which was used in the exterior cladding and decking as well as on the roof, in order to achieve a uniform and captivating visual effect that mimics Norway's mountainous and highly contrastive natural landscape. An important argument for using thermally modified wood in this case is that it requires considerably less protective maintenance than thermally unmodified wood.
Awards: WAN Residential Award 2014, Best on Archilovers 2015, MIPIM Awards 2015 (nominee)