Decking pattern options
When considering how you'll lay your new deck, there are many more options to decide between than simple vertical or horizontal alignment. In fact, with a little research – and imagination – you'll discover endless designs that you can try out, some of which are more complex than others.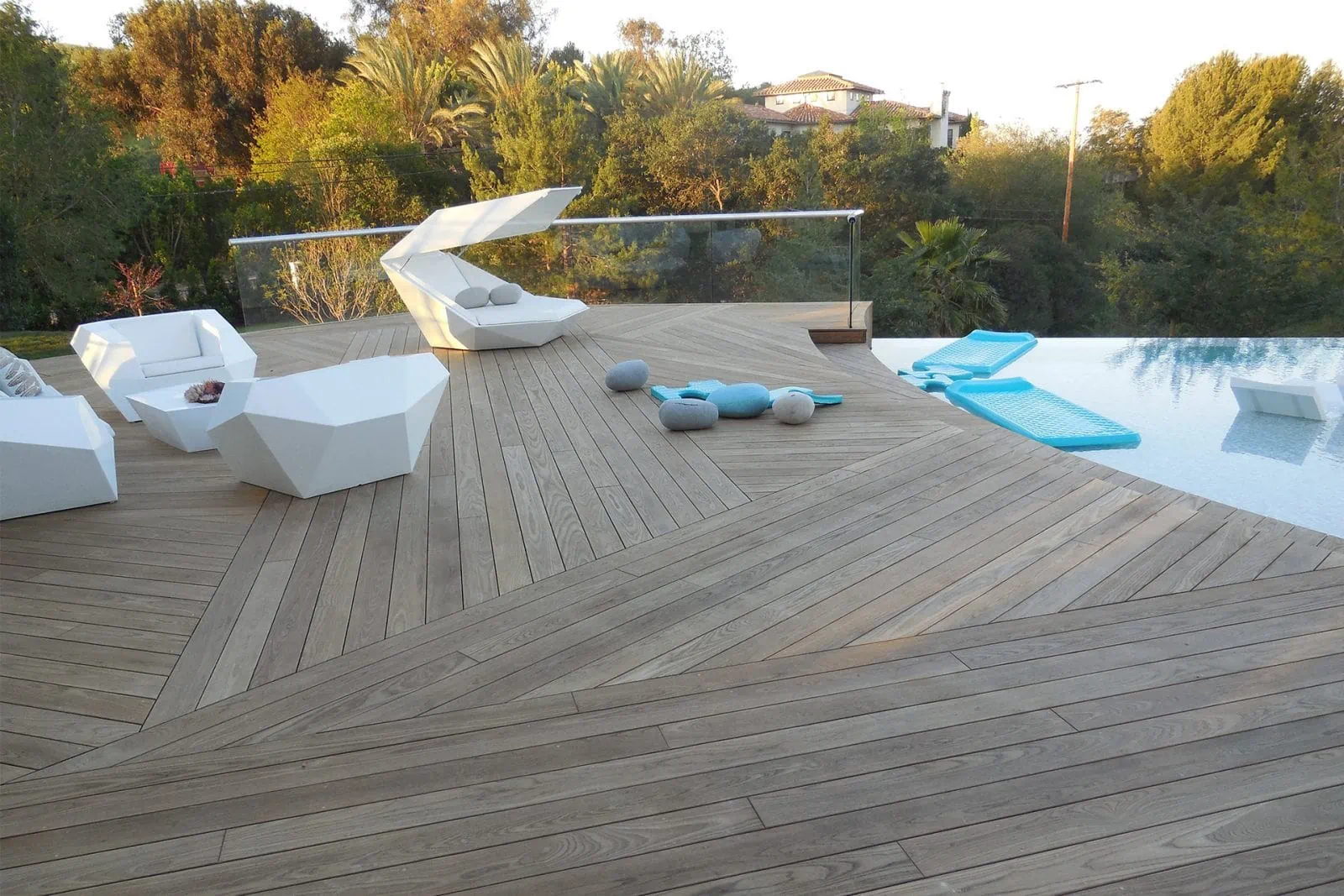 Here, we present a few standard options alongside some more intricate and interesting designs. Whether you want to try one of these or come up with your own unique concept, we hope this will inspire you to find a decking solution that really expresses your style and helps your outdoor area to shine.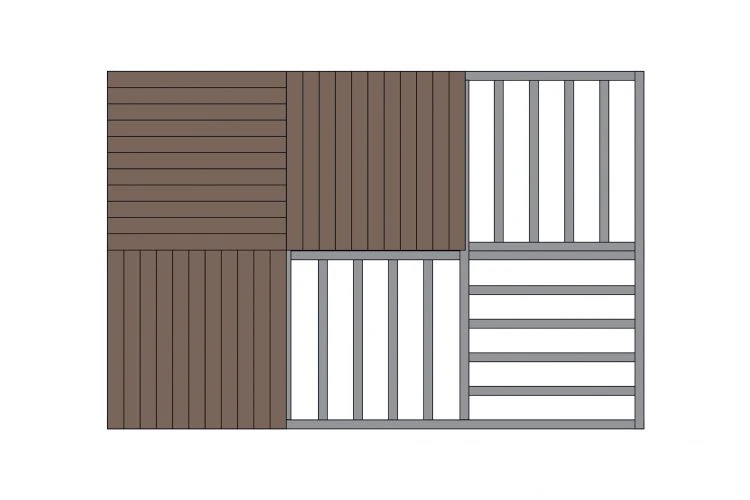 PARQUET
A good thing never goes out of style, and it's easy to see why this classic pattern remains a favorite of homeowners all over the world. With its simple yet elegant repeating pattern, it's hard to imagine a deck where parquet would look out of place.
Installation difficulty level: easy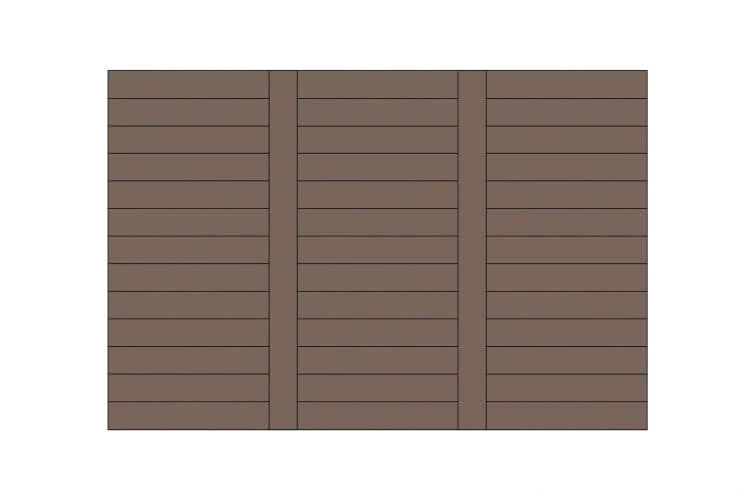 CASK
This simple yet attractive decking pattern combines bands made up of short horizontal lines separated by long vertical boards. If you want something that looks stylish without being overly extravagant, this could be the pattern for you.
Installation difficulty level: easy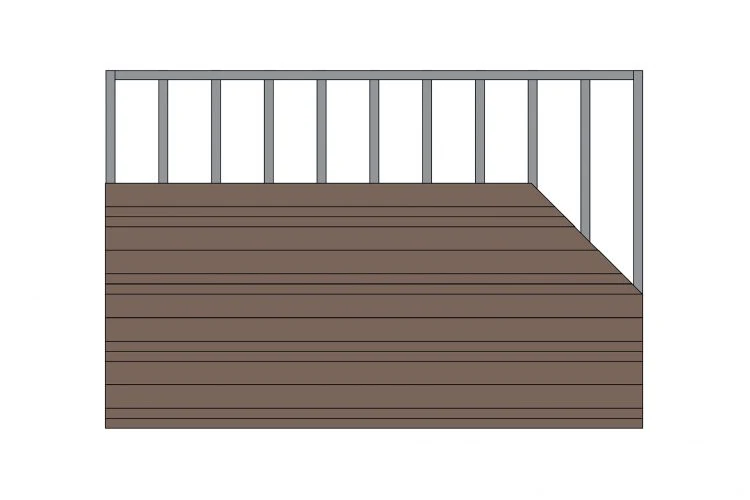 ALTERNATING SIZES
If you're after something a little quirkier, how about trying a pattern with different-sized boards laid adjacent to each other? There are many different combinations, regular and irregular, that you can experiment with to create your own eye-catching finish.
Installation difficulty level: easy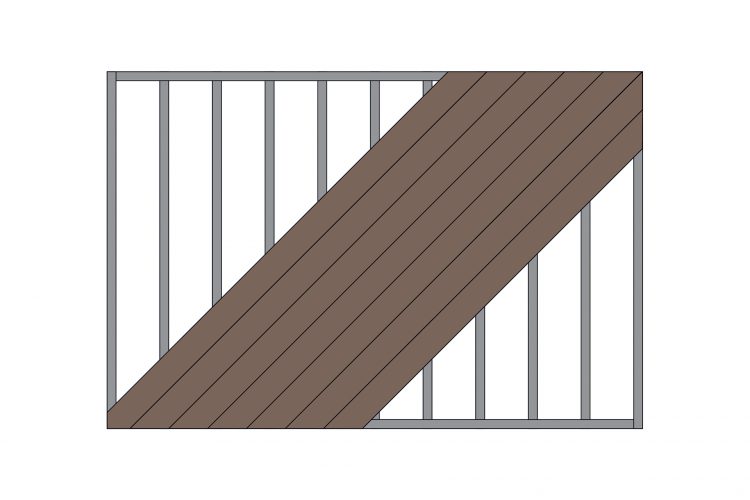 45-DEGREES-DIAGONAL
A simple yet effective design for those who are tired of basic vertical or horizontal boards but don't need anything overly dazzling either. If this is you, you'll be glad to know there's a third way that will allow you to inject a little personality into your decking.
Installation difficulty level: easy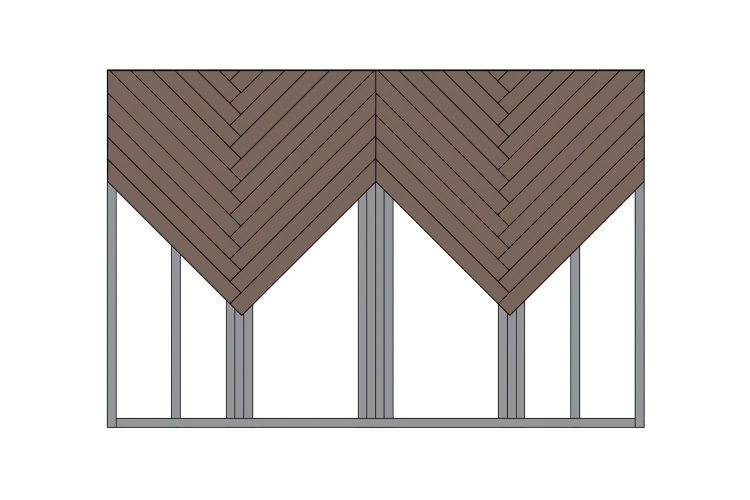 BASKET WEAVE
Having your own attractive decking with plenty of charm doesn't necessarily require you to go too wild. This familiar pattern uses diagonally placed boards to create a deck with clean lines and a modest appeal that will look great anywhere.
Installation difficulty level: medium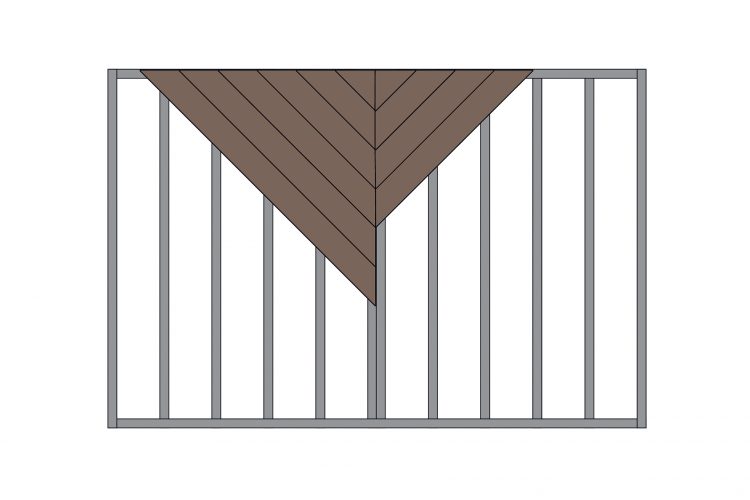 V-SHAPED PATTERN
Slightly more sophisticated than the simple 45-degree diagonal pattern above, this V-shaped design uses boards with different angles to create symmetry and interest. If you're after a simplistic yet charming deck, this pattern may appeal to you.
Installation difficulty level: medium

TWIN PICTURE FRAMED
The double border in this design really draws attention to the boards within. The combination of diagonal and orthogonal lines gives a bold edge that makes the otherwise simple pattern stand out.
Installation difficulty level: medium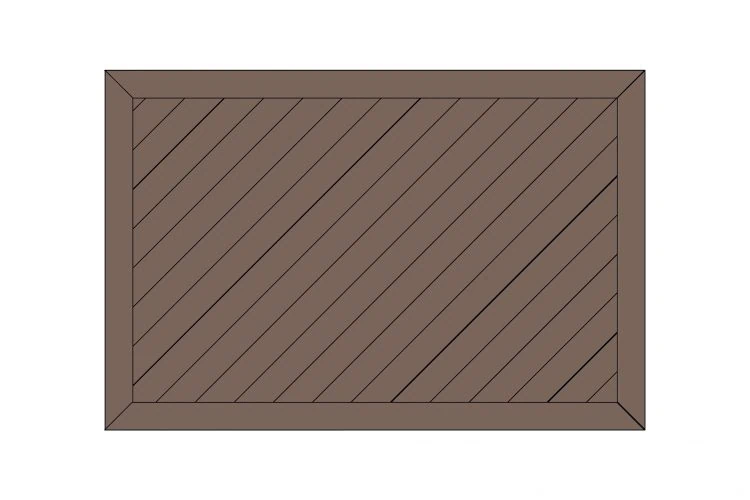 DIAGONAL WITH PICTURE FRAMING
Similar to the double-framed design above, this pattern uses the framing element to add complexity and appeal. If you want your deck to combine diagonal lines with cleaner edges, this might just be the answer.
Installation difficulty level: medium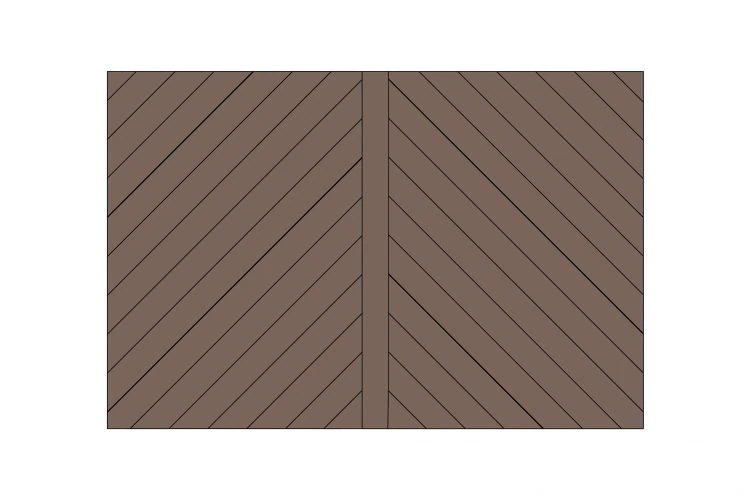 DIAGONAL WITH SOLID CENTER
If you prefer a deck with diagonal lines but you'd like some variety to prevent the pattern becoming monotonous, perhaps you can try breaking it up with vertical boards, with the angles of the diagonal ones to either side mirroring each other.
Installation difficulty level: medium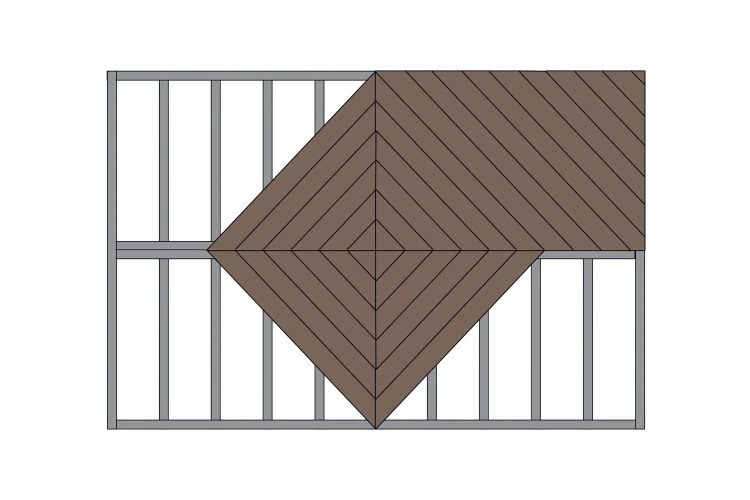 DIAMOND
This pattern, while relatively simple as a concept, immediately lends a striking look to any deck. It also presents the choice between one central diamond that expands out throughout the decking or a repeated pattern with multiple diamonds.
Installation difficulty level: medium