Pipedrive office by PIN architects
The Estonian-founded tech company Pipedrive opened its new office in Tallinn Woho quarter. With the number of employees as high as 300 the office covers an area of 5500 square meters.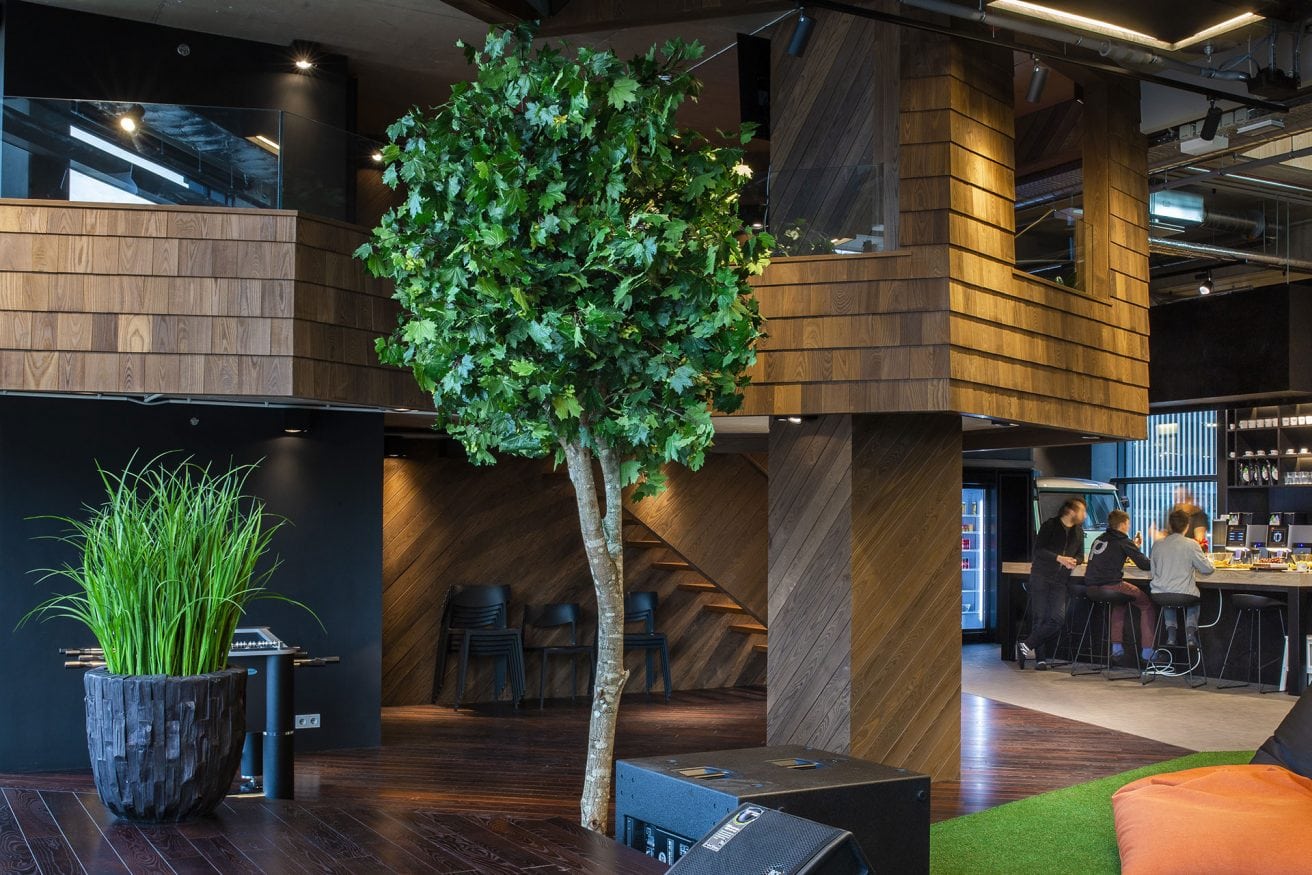 Product
THERMORY BENCHMARK THERMO-ASH AND THERMORY SHINGLES WALL PANELLING
There is a large separate relaxing area on the first floor of the building. The separate floor for fun helps people take their mind off work but at the same time offers privacy for the individuals concentrating on work-related matters in their offices.
Thermory Ash is used continuously throughout the floor: wall-covering and flooring, a large sitting area, sauna room (which by the way also serves as a meeting room), and the impressive little "treehouse"-style hangout that is covered with our shingles.
From the moment you open the door to this space, you feel comfortable. It is cozy and inviting and a place that makes you want to stay for longer. Wood as a building material in combination with actual trees brings a sense of outdoors into an office space and really lets you forget about work for the moment you are there.
Products used in this project