Treeangle cabin
Treeangle is a small 78 m2 two-level cabin designed by Architectural Designer Catherine Mock Pageau whose environmental approach aimed to respect the site, minimising ground disturbance.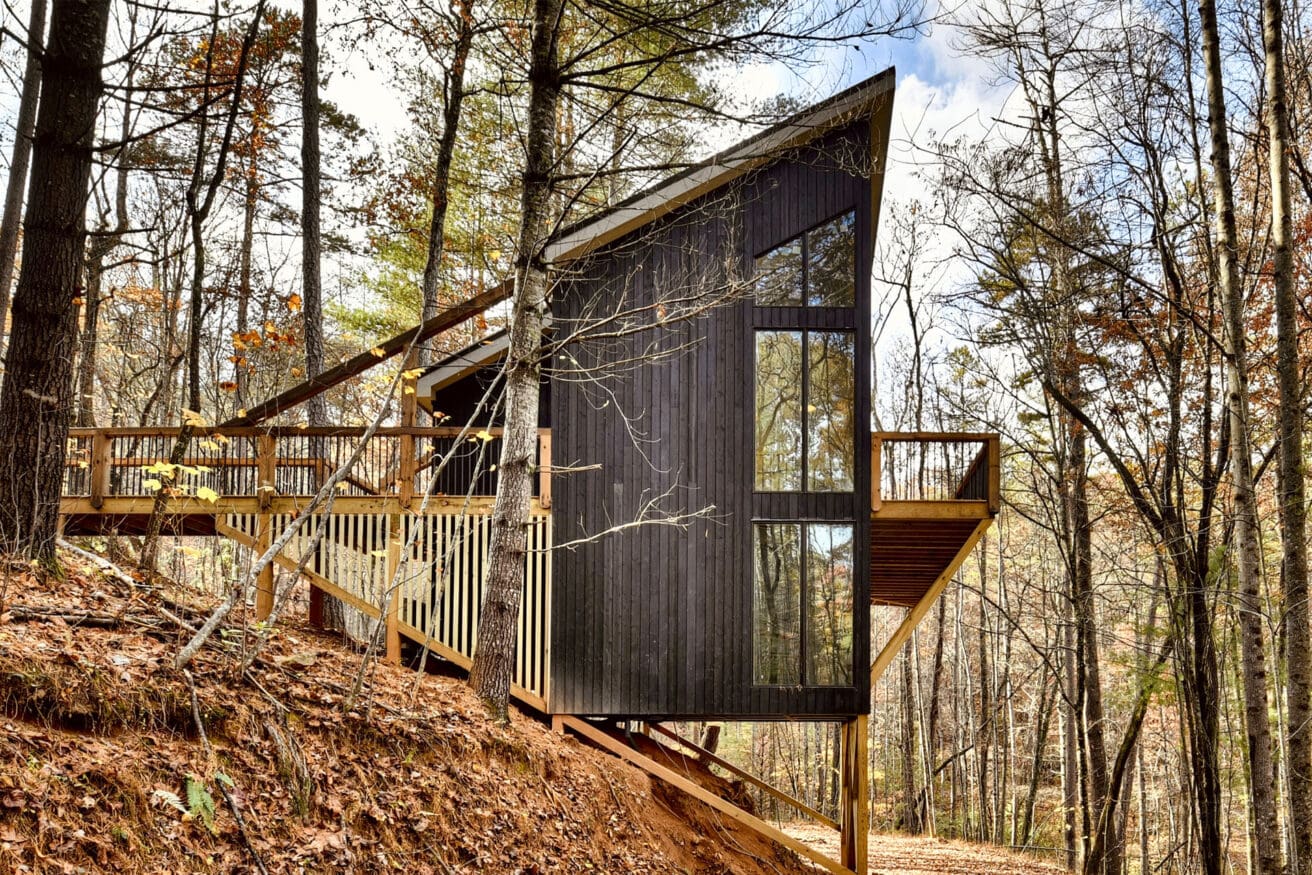 Architect
CATHERINE PAGEAU
Product
THERMORY BENCHMARK THERMO-PINE
Inspired by the sloped mountain, the designer elevated the cabin from the ground and conformed its bottom to the existing topography. This concept resulted in a triangular-shaped building that the designer named Treeangle, which is nestled among beautiful trees.
To complement the biophilic design, Catherine used chemical-free thermally modified Thermory Pine brushed and painted black to contrast the exposed locally sourced natural tone wood structural elements. Thermory's thermal modification makes the pine more durable and stable while emphasising its dark colour and characteristic knot pattern. Access to the cabin is via a bridge that connects the mountain to the dwelling.
The balcony on the outside and the floor-to-ceiling glass inside provide occupants with natural light and a close connection with the surrounding environment. Inside the cabin, on the bottom level, the sloped floor thus becomes a usable space.

Furthermore, the Treeangle house is based on tiny living concept: owning less so that what you own doesn't own you. It's the belief that experiences and connections that matter, not things. Alongside tiny house living, the movement embraces more sustainable living practices, including choosing sustainable materials for your tiny house.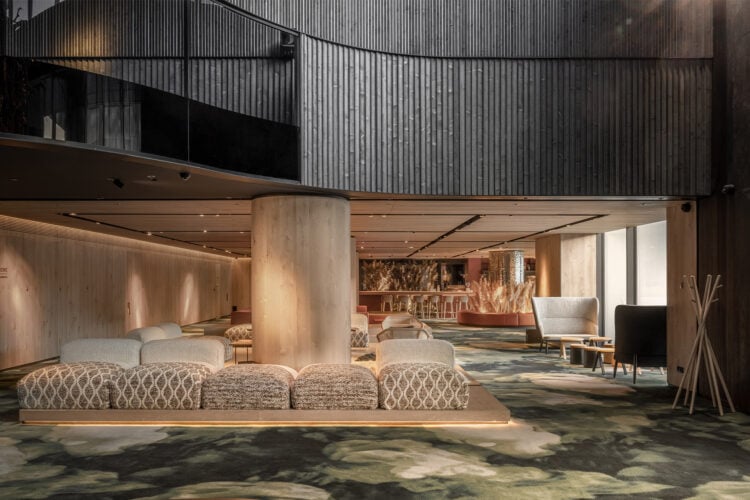 Thermory Design Awards 2022 winners
Thermory Design Awards is part of Thermory 25 celebrations for acknowledging and rewarding our brand ambassadors for creating projects that leave a lasting impact. This year we received 43 nominations – take a look at the best private and public buildings, interiors and sauna designs.
Get a similar look: