Vivid series cladding – excellent resistance against decay and diverse weather conditions
Thermory's Vivid coated cladding selection is a high-quality solution that makes any building stand out from the crowd. The spruce and pine products undergo an intense thermal modification process that uses only heat and steam to give exceptional stability and durability.
The lightweight, easy-to-install boards are brushed to enhance their natural pattern. For a long-lasting finish, the wood is then coated with water-based paints that are environmentally friendly and have been tested in the harshest climates.

VIVID SILVERED THERMO-PINE AND THERMO-SPRUCE
A weathered wood look that lasts for decades
If you like the look of weathered wood, Vivid Silvered is perfect for you. Thermally modified pine or spruce is brushed and prepainted with either a light or dark silver-gray color. Over time, the wood beneath the coating becomes visible as the paint wears off, eventually turning gray. Vivid Silvered doesn't require any specific maintenance – it just needs to be cleaned every few years.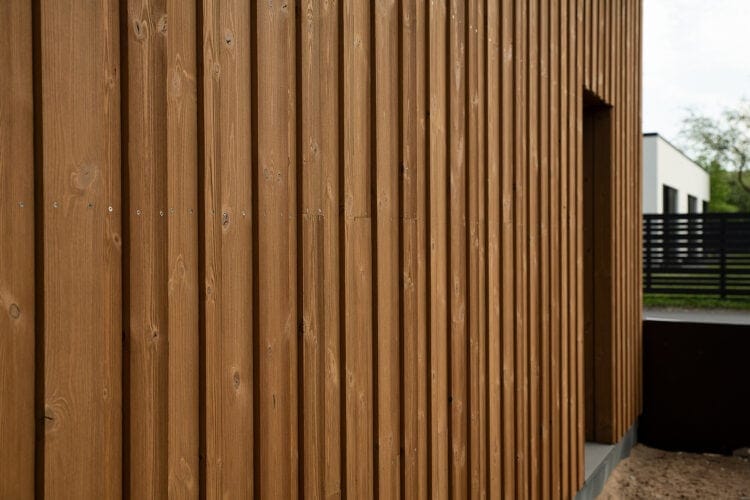 VIVID TRANSLUCENT THERMO-PINE AND THERMO-SPRUCE
Sophisticated cladding with the natural look of exposed timber
Vivid Translucent cladding boards undergo intense thermal modification for enhanced durability and stability. They are then coated with a translucent color that allows the wood's gorgeous natural pattern to shine through.
The maintenance interval for Vivid Translucent products is about 7 years depending on the climate conditions.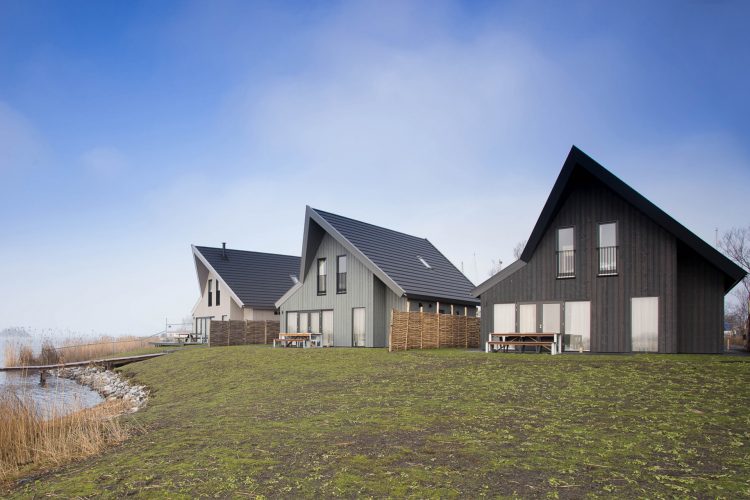 VIVID OPAQUE 10 THERMO-SPRUCE
Vivid Opaque cladding – go wild with your walls!
Simply select your preferred color and profile to create a siding solution with its own unique appeal.
The thermally modified Vivid Opaque cladding boards are coated with weatherproof paint, giving it a maintenance interval of about 10 years depending on the climate conditions. Vivid Opaque is available with both visible screws and hidden fixing.
| | |
| --- | --- |
| Application: | Cladding |
| Species: | Thermally modified spruce or pine |
| Modification level: | Intense |
| Use: | Exterior, interior |
| Durability class: | 1 (25+ years' protection against wood decay) |
| Finish: | Painted |
| Texture: | Brushed |
| Installation types: | Visible, hidden |
| Installation methods: | Screws or clips |

Contact us