Patio house by BNLA Architecten
Netherlands architectural firm BLNA created a spacious single-story luxury living that exudes modernity and sophistication. In the midst of greenery, the minimalist form of the house is accentuated with the elegant use of Thermory ash wood, stone and glass.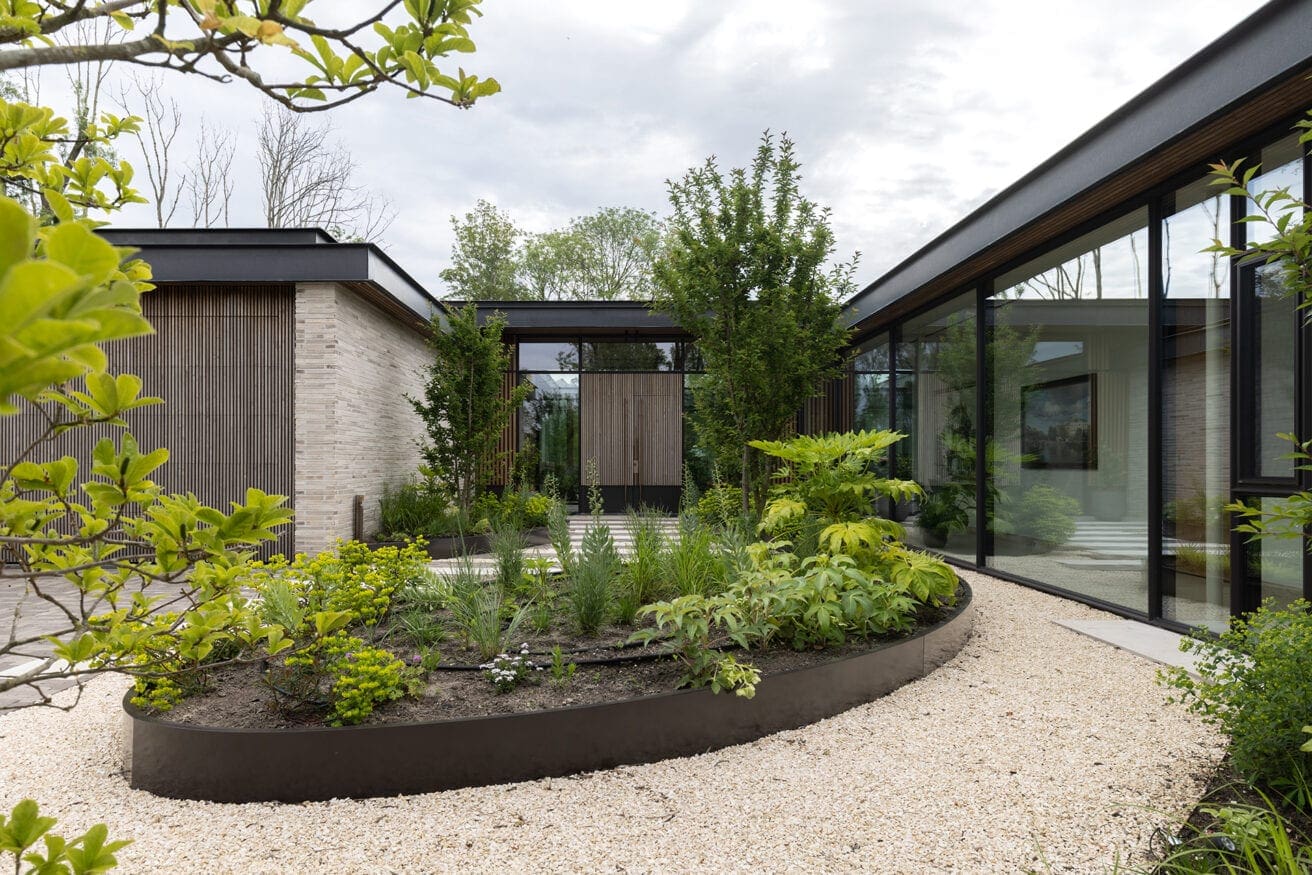 Product
BENCHMARK THERMO-ASH C5J
Location
AMSTERDAM, NETHERLANDS
Based on a great passion for daylight, spatial experience and special use of materials, BNLA designs architecture that is exclusive, modern and atmospheric. The team strives for innovative and attractive designs in which the beauty and strength of old structures are intertwined with modern techniques and contemporary ideas.
The luxury patio home in Amsterdam, Netherlands blends perfectly into its surroundings and exudes modernity and sophistication. The villa, equipped with large windows, wraps itself around the landscape, so that contact with nature is guaranteed in very room.
In the centre, a serene patio has been designed, which takes the indoor-outdoor feeling to an even higher level and also ensures that the light penetrates deep into the house. The frequent use of Thermory wood, both inside and outside, gives the house a warm, soft appearance and at the same time creates a beautiful connection with the garden.
Thanks to the use of refined materials, the villa has a luxurious and high-quality character. The house is equipped with a pure and subtle pallet of materials. The brickwork accentuates the horizontal lines of the house and is interrupted by large windows. The luxurious ash wood ceilings and thermo-ash facade cladding were designed in close collaboration with Carpentier, Thermory distributor in Netherlands.
The patio house was runner-up in Thermory Design Awards 2022 Interior category.
Photography: The Art of Living Magazine, Jurrit van der Waal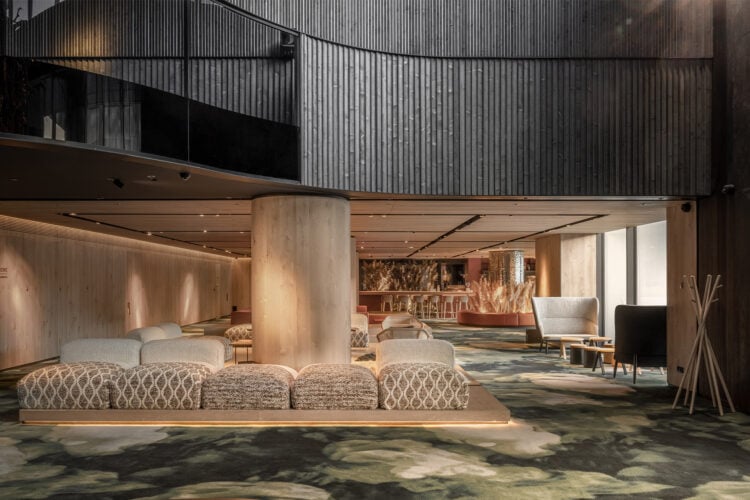 Thermory Design Awards winners 2022
Thermory Design Awards is part of Thermory 25 celebrations for acknowledging and rewarding our brand ambassadors for creating projects that leave a lasting impact.
This year we received 43 nominations and the jury selected category winners and runner-ups.