True Eye Catchers in Any Room: Mosaic Tiles from Thermally Modified Ash
Choosing materials for you home design may seem a straightforward task: wallpaper for the rooms, ceramic tiles for the bathroom, painted walls for the hall, a specific surface for the kitchen. But it doesn't have to be as predictable as that, and sometimes it pays off to think out of the box.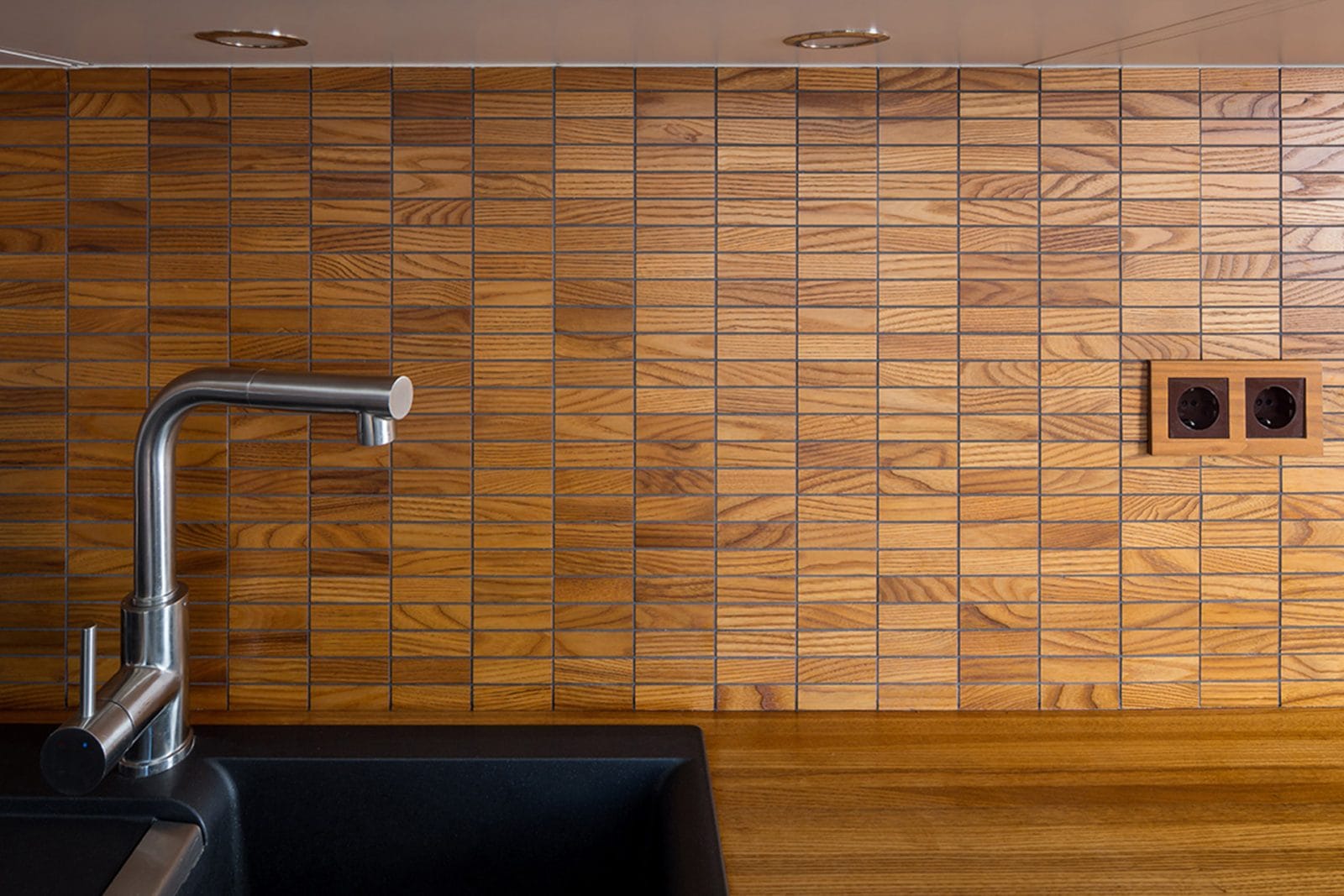 For instance, did you know that Thermory Ash is perfectly suitable for the wet rooms of your home, like the kitchen, bathroom and showers? So far, ceramic tiles or perhaps tropical hardwoods have been used in these rooms, but thanks to the significantly improved resistance characteristics achieved through thermal modification, Thermory has now become an exciting, beautiful and sustainable alternative choice.
The Thermory® Decor mosaic tiles made of thermally modified and impregnated ash ready to withstand the most demanding of indoor conditions, are a true eye catcher. The Decor mosaic tiles are available in two hues: the ones that have gone through intense thermal modification are characterized by a dark, chocolate-like color, while medium thermal modification results in a golden caramel hue. The installation process of Decor mosaic tiles is similar to that of ceramic mosaic tiles.
It is the unique texture of wooden grain that brings rooms to life, alternating on the square or rectangular tiles, whichever you prefer. This allows Thermory to bring the warmth and natural beauty of wood to even more rooms.