Decor thermo-ash mosaic tiles
Thermory Decor mosaic tiles will bring your interior back to life. Made of small medium-modified or intensely modified thermo-ash blocks and finished with lacquer, these tiles add a dynamic and colorful touch to any room. Decor tiles can be used on walls and floors – including wet rooms. Installation is similar to ceramic mosaic tiles.

QUALITY MATERIAL
Carefully selected sustainable timber, state-of-the-art technology

THERMALLY MODIFIED
The wood becomes more durable and its moisture content decreases

STABILITY
Dimensionally stable, can be used in wet rooms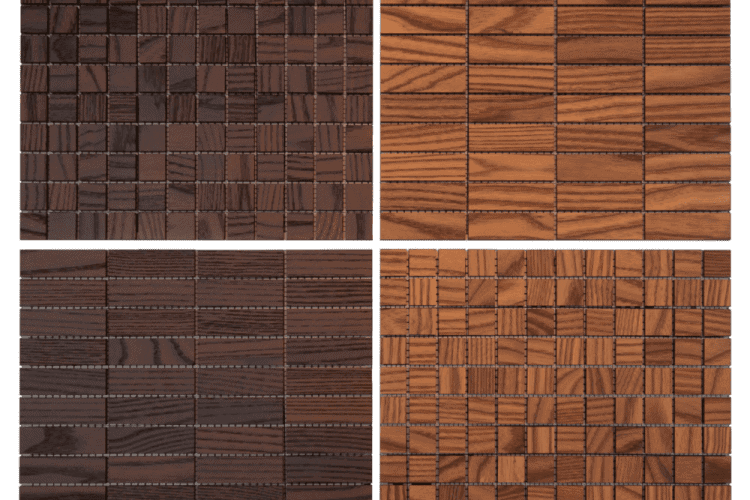 Two tones, two sizes
Thermo-ash, medium modified is suitable for interiors where bright and golden colors are desired.
Thermo-ash, intense modified represents the warmest dark tones of Thermory hardwood.
Available in two sizes: 23 x 23 mm and 23 x 73 mm.

Contact us