Give your walls the attention they deserve
With a little imagination, an accent wall can become the highlight of your entire home! Slatted wood can be used as interior wall paneling in contemporary homes and offices. This is a good idea for those looking for an added dimension and unique textures. Accent walls have the power to create interest for the eye without taking over the whole room. If you're looking to add a sleek finish to your modern design, this just might be the answer. After all, your room has only four walls – make at least one of them count!

FACTORY PAINTED
Saved time and painted with durable water-based colors

SUSTAINABLE
Responsibly harvested and chemical-free modification

SMOOTH FINISH
You have to touch it to believe it
Why choose Accent wall panels?
Add a stylish finish to your home or sauna with Thermory Accent interior cladding panels.
These naturally attractive panels offer a choice of aspen or alder as well as two profile options that allow you to create an accent wall with wavy or flat surfaces.
Choose from the selection of painted finishes in black, white or gray to really let your creativity come to the surface.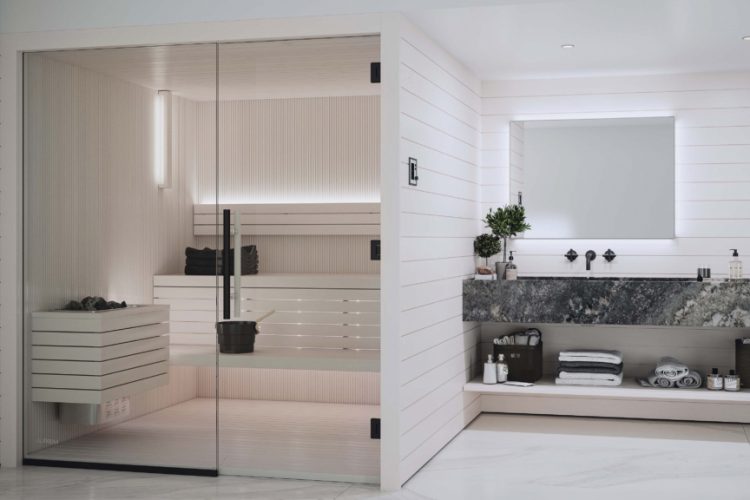 Get creative for a unique sauna experience
Thermory Accent is available in natural aspen or alder, both of which are ideally suited for use in the sauna. With three colors and two profiles to choose from, you can mix and match different Accent panels to create a sauna with your own personal touch or add a standout feature wall that will wow your guests.

Contact us