An ancient cladding tradition with reliably modern performance
Hundreds of years ago, Japanese woodworkers discovered that they could prolong the life of wood by charring its exposed surface. This process, called yakisugi, created enviable, stunning results that are still in high demand today.
Traditional yakisugi is beautiful, but using it can be problematic. Normally, yakisugi leaves only the charred surface of the wood resistant to rot. Thermory Ignite cladding provides the same appealing look, with durability all the way through to the core. And unlike charred wood, Ignite doesn't have the issue of messy residue. Enjoy the strikingly realistic look of yakisugi – without the flames.
The Thermory Ignite product range includes eye-catching exterior and interior cladding boards as well as wall panels with an additional treatment that is suitable for the sauna.
| | |
| --- | --- |
| Application: | Cladding |
| Species: | Thermally modified spruce |
| Modification level: | Intense |
| Use: | Exterior, interior |
| Durability class: | 1 (25+ years' protection against wood decay) |
| Finish: | Painted |
| Texture: | Embossed |
| Installation types: | Visible, hidden |
| Installation methods: | Screws |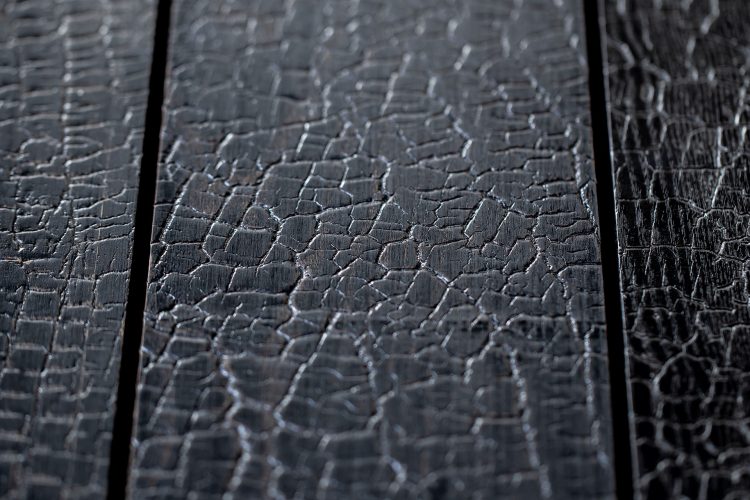 The look of charred wood, without the torch
The signature dragon-scale pattern of Thermory Ignite cladding is created by embossing and tinting thermally modified spruce wood. Unlike modern yakisugi, which is often created by hand with a torch, Ignite is produced using a deceptively flame-free process.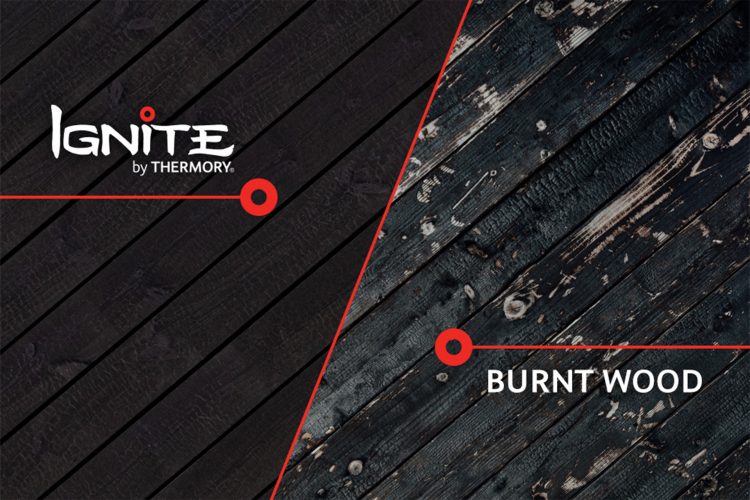 A longer-lasting appeal
Over time, the charred surface of yakisugi cladding becomes tarnished and carbonized particles fall away. In addition, this type of cladding can't be maintained – it is meant to change over time. Ignite's pattern is permanent, and the surface color also lasts longer thanks to Thermory's intense thermal modification process.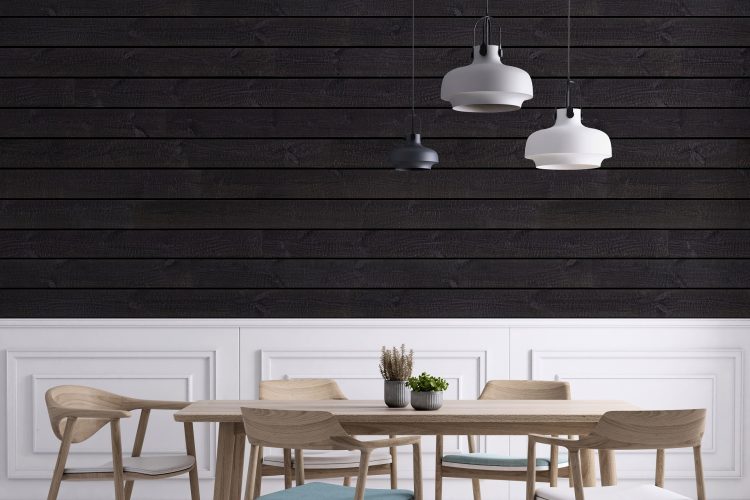 Easy maintenance to retain the authentic charred look for years
We recommend carrying out maintenance painting if the paint layer becomes worn or the appearance of the cladding becomes uneven over time, with the following minimum intervals:
For Ignite 5, every 5 years with water-based semi-translucent black paint. For Ignite 7, every 7 years with water-based opaque (full coating) RAL9005 paint.
Regularly touching the boards up with black paint preserves the visual effect of the burnt wood surface.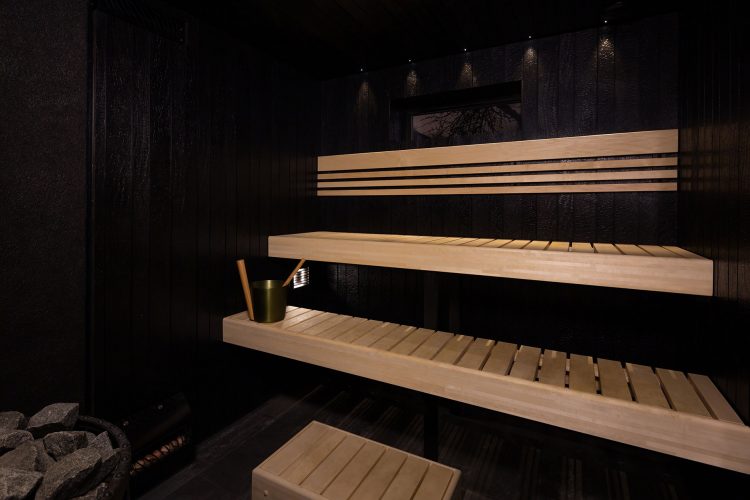 A unique sauna!
Personalize your sauna with the Sauna Ignite product line that is created especially for the sauna. The natural alder profile has an embossed dragon-scale pattern and is covered with black sauna wax.
The Sauna Ignite series allows you to create a truly decorative sauna design and saves on the cost of finishing the sauna.
Thermory assures exceptional performance
Thermory Ignite cladding provides a bold look that will set your project on fire, while also offering the stability and durability that Thermory is known for. In fact, Ignite comes with a rot resistance rating of 25+ years!
That's because, like all Thermory products, Ignite undergoes our expert thermal modification process that naturally enhances the wood using only heat and steam, giving unrivaled rot resistance and dimensional stability.

Contact us