Passive house in Englewood, Colorado by Sterling Builders
The Englewood Passive House Duplex sets a new standard for high-end low-energy living. The building is situated on a difficult site adjacent to a busy arterial road, but commands sweeping views to the west from the upper stories.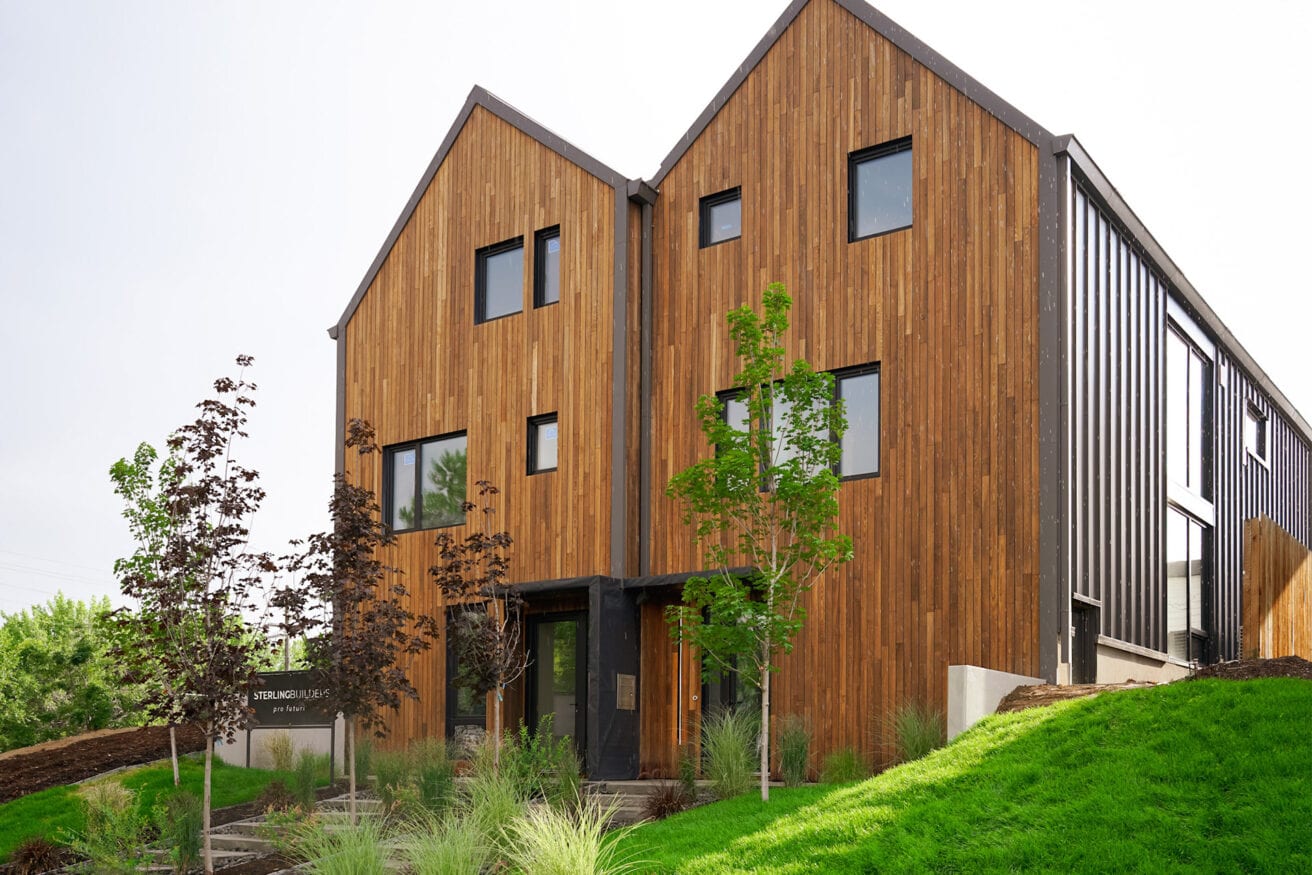 Architect
Shape Architecture / Sterling Builders
Product
Thermory Benchmark thermo-ash cladding
Passive House is an international construction standard maintained and continuously developed by the International Passive House Institute (PHI). Residential, commercial, industrial, and institutional buildings constructed to these guidelines are characterized by significantly increased comfort and health for the occupants, extremely low energy consumption, durable construction quality, and knowledgeable project teams at the forefront of the construction industry.
The design of the house features a bank of triple pane windows, which optimizes passive solar gain while bringing dramatic daylight into the heart of the home and shutting out sound and pollution of the adjacent highway. A large third-story balcony captures sweeping views of the Rockies to the west. Filtered fresh air is provided through continuous energy recovery ventilation; high efficiency heat pumps provide heating and cooling.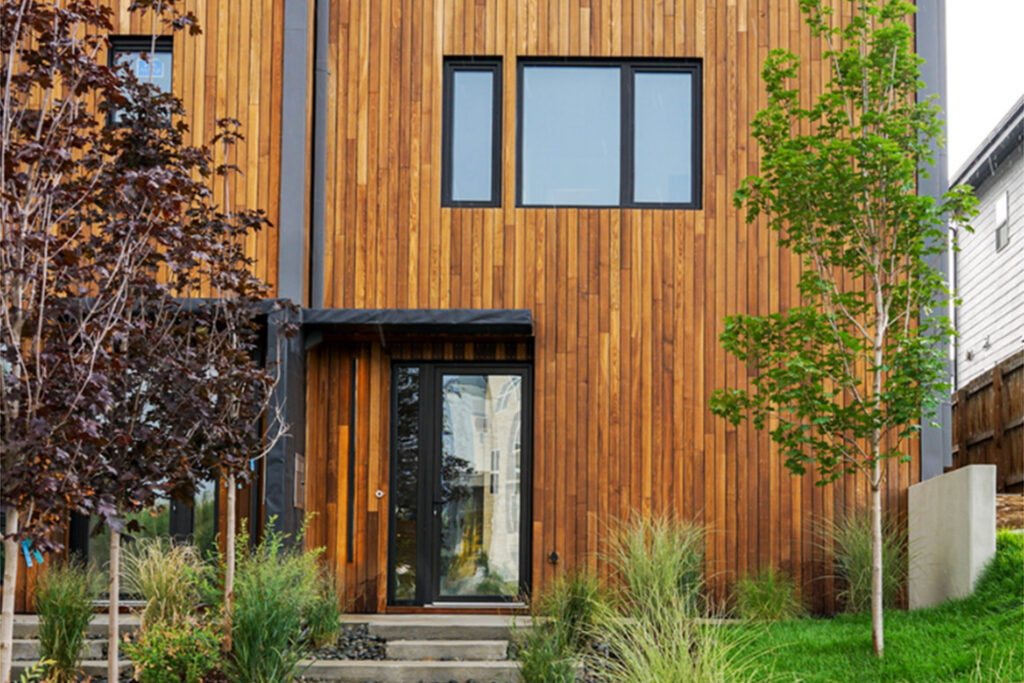 "We had seen several beautiful photos of Thermory that lined ultra-modern homes throughout the world. With specific attention to our location in Colorado, we wanted to use a product that looked great, and would continue to look great for decades to come," said Desaree S. Gallegos, Director of Operations for Sterling Builders.