A unique way to use ribbed panels in the interior
Creating a beautiful interior is all about finding that magical balance between colours, textures and materials. Interior architect Reet Helisabeth Karm (RHK Interiors) took three distinctive Thermory interior wall cladding boards – Kyte, Ignite and Drift – as a starting point, and designed spaces around them that charm with their tasteful look.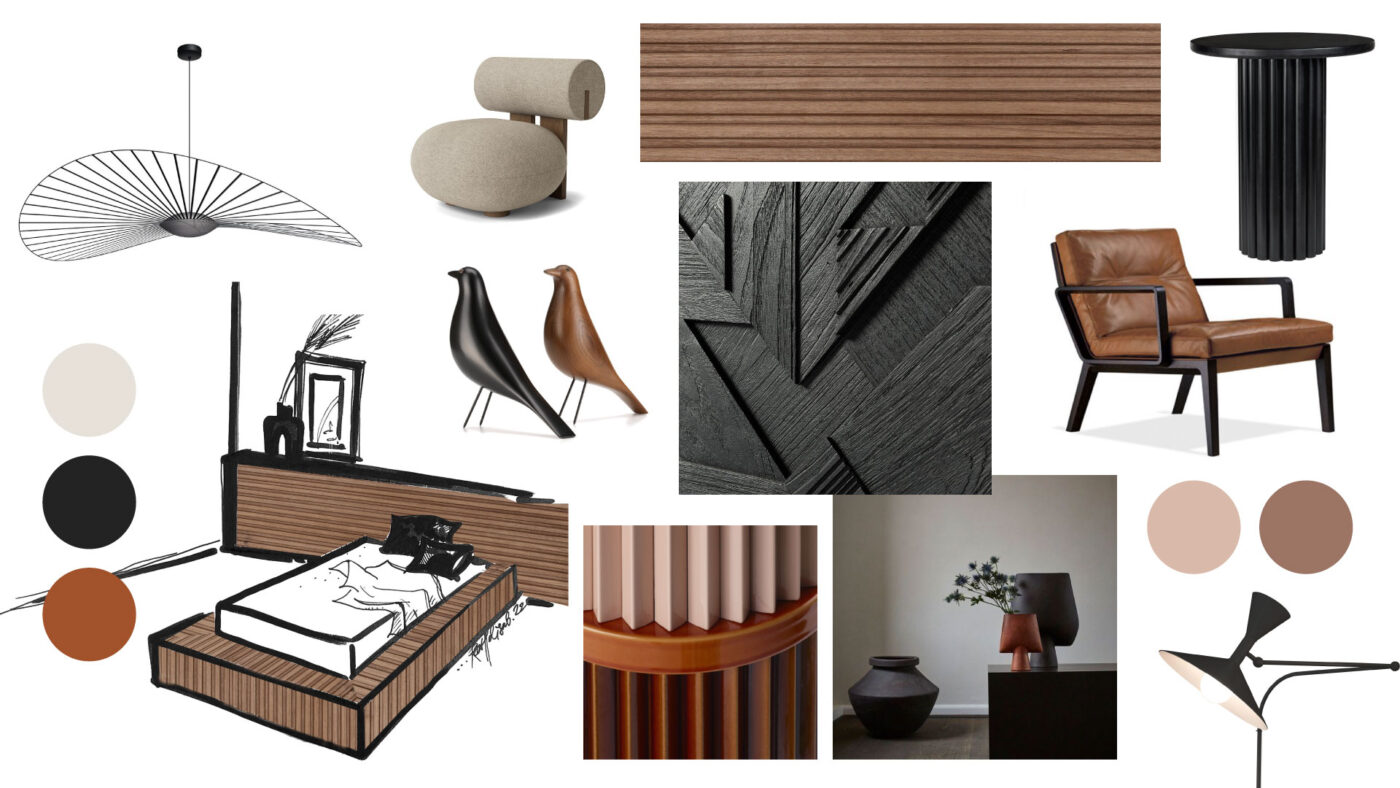 The use of ribbed panels in interior design is on a rise. The Kyte-S profile of the Motion by Thermory series appeals precisely because of its elegant, narrow profile, which is perfect for creating an accent in the bedroom.
The narrow ribs create a particularly charming and airy surface, whether it covers an entire wall, part of a wall, the ceiling or is used in an even more exciting way – for example, on a custom-made designer bed or other smaller furniture detail.
Kyte-S interior wall cladding boards are perfectly shaped and modern and fit very well into a contemporary interior. The thermal modification gives them a nutty shade of dark brown, making them an ideal design element to combine with the much-loved black details.
The final touch is a dash of terracotta and pink, to be used in textiles such as carpets or cushion covers. This emphasises the cosiness of the bedroom created by muted colours. Ribbed wood cladding is very well suited for interiors with acoustic problems because, in addition to its visual softness and attractive design, it improves sound attenuation in the room.