Thermory sauna doors
Thermory's top quality wood products have been on the market for 25 years. In addition to sauna material, prefabricated elements and accessories, our product range includes a reputable selection of sauna doors.rnrnBoth simple, classic solutions and more modern styles are available as standard.
REAL WOOD PRODUCTS
Our products are made from 100% real wood
QUALITY MATERIALS
An unbeatable range of woodrnspecies, profiles and finishes
INDUSTRY EXPERTS
Delivering superior quality andrnunrivaled beauty for over 25 years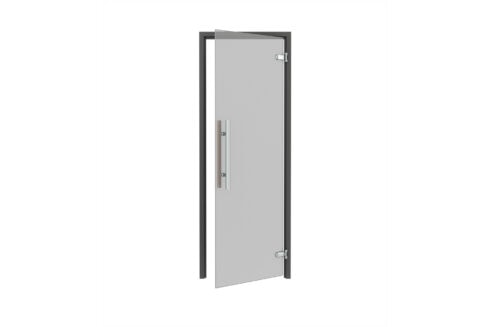 Premium Black Gray
With its attractive dark frame and gray-tinted glass, the Premium Black Gray door's stylish, executive look is finished perfectly by the comfortable handle, which is made from stainless steel on the outside with wood on the interior to protect your hands from the heat of the sauna.
Learn more
Premium Black Clear
The black wooden frame on our Premium Black Clear door is a strong visual feature that draws the eye to both its ergonomic handle and the sauna's interior design, while the clear glass allows light to pour in and out.
Learn more