Thermory is announcing a collaboration with Woodsafe to provide fire-protected wood
Thermory and Woodsafe Timber Protection, the largest players in their respective industries, announce collaboration to provide thermally modified and durable fire-protected wood.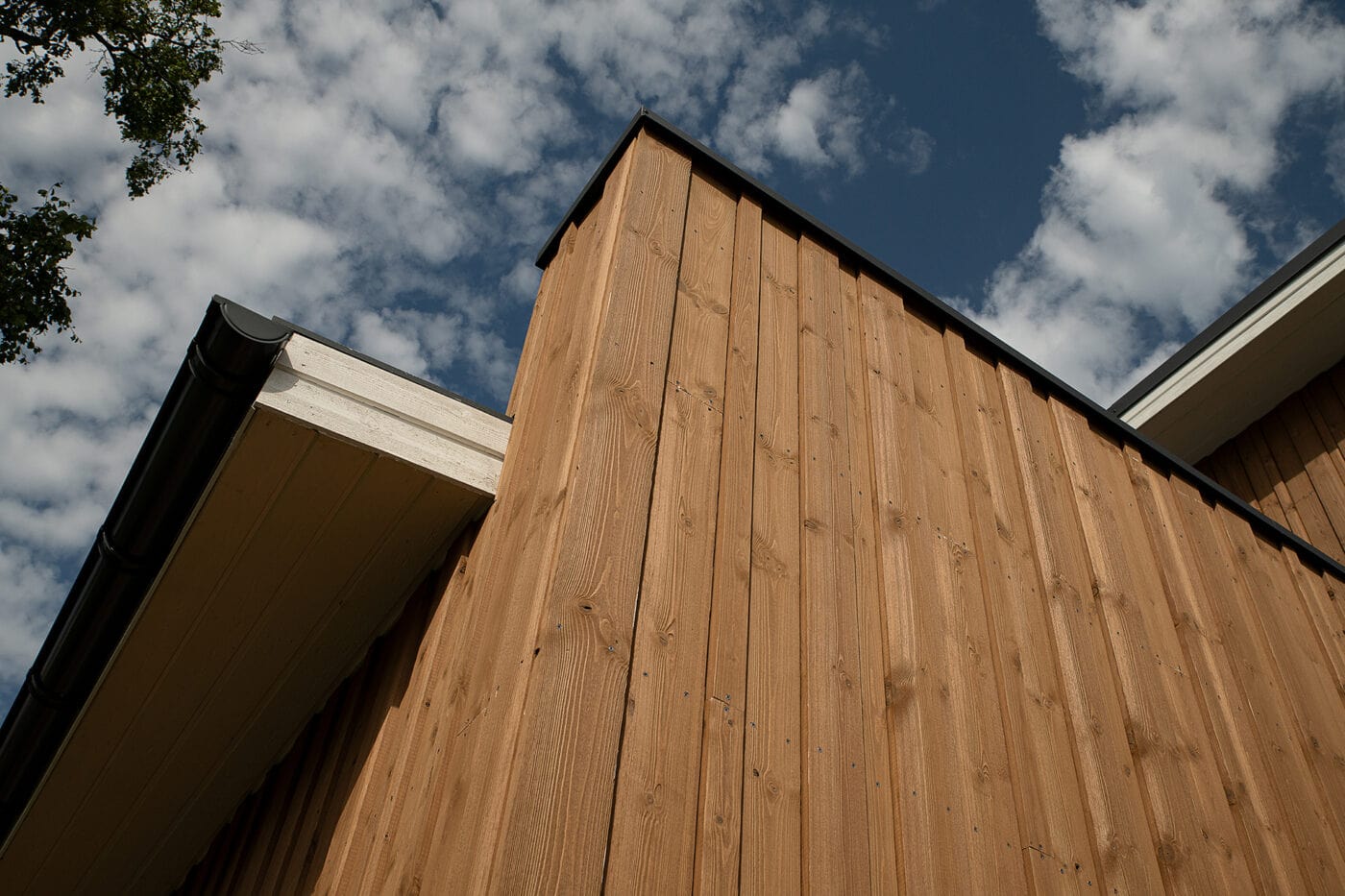 Woodsafe Protection AB (WOODSAFE®), Europe's largest manufacturer of durable fire-resistant impregnated wood, and Thermory, the world's largest manufacturer of thermally modified wood, announce collaboration for the supply of durable thermally modified fire-resistant wood. Thermory's real wood products with fire protection are available immediately.
"I am very proud of the trust from a well-respected pioneer, innovator and industry leader in the field of thermally modified wood. Together we will contribute to a sustainable society with the forest as a resource," says Woodsafe's founder and CEO Thomas Bengtsson.
"We aspire to improve the environment we live in. Leach-resistant fire protection has been a challenge when creating large public or residential buildings with wood. After a long testing period of comparing different technologies, we are happy to partner with Woodsafe to offer this durable extra layer to our real wood products," says Simmo Soomets, CEO of Thermory.
"It's inspiring to merge our areas of expertise – thermally modified and durable fire-protected wood – on top of Thermory's sustainable products and Woodsafe's low energy production and present our combined solution to the global market," says Woodsafe's Product and Business development manager Peter Johnson.
About Woodsafe Timber Protection
Woodsafe is the European largest processing link between the wood industry and the client. We manufacture durable fire-retardant wood, nothing else. For over 20 years, Woodsafe has supplied fireproofing services to the construction sector for sustainable communities built from forest resources. In collaboration with our partners, we are the market-leading manufacturer of fire-impregnated wood products, with a strong focus on being innovative for a sustainable future. We want to do our part for a sustainable society by producing fire-resistant wood, where the connection between city life and nature creates harmony and calm.
About Thermory
Thermory is a leading manufacturer of thermally modified wood and sauna materials with over 25 years of experience and a global network of distribution partners in 50+ countries.
Thermory's mission is to leave a lasting impact – to enhance the environment around us with sustainable real wood products, reduce the footprint of our operations, keep innovating and improving. Using only heat and steam, Thermory creates durable and climate-resistant interior and exterior cladding, decking, flooring and sauna materials that are unrivalled in both performance and beauty.