Get creative: Imaginative uses of wood for interior design
With its natural appeal, wood is great for decorating any home and the ways that this versatile material can be used are almost limitless. Adding character and warmth to an interior space by using wooden cladding and other products is popular all over the world, and far from a novel idea in its own right. Having said this, with a little imagination there are many intriguing and exciting ways that wood can be used beyond the tried and tested options of adorning your walls with plain wooden paneling or laying everyday floorboards.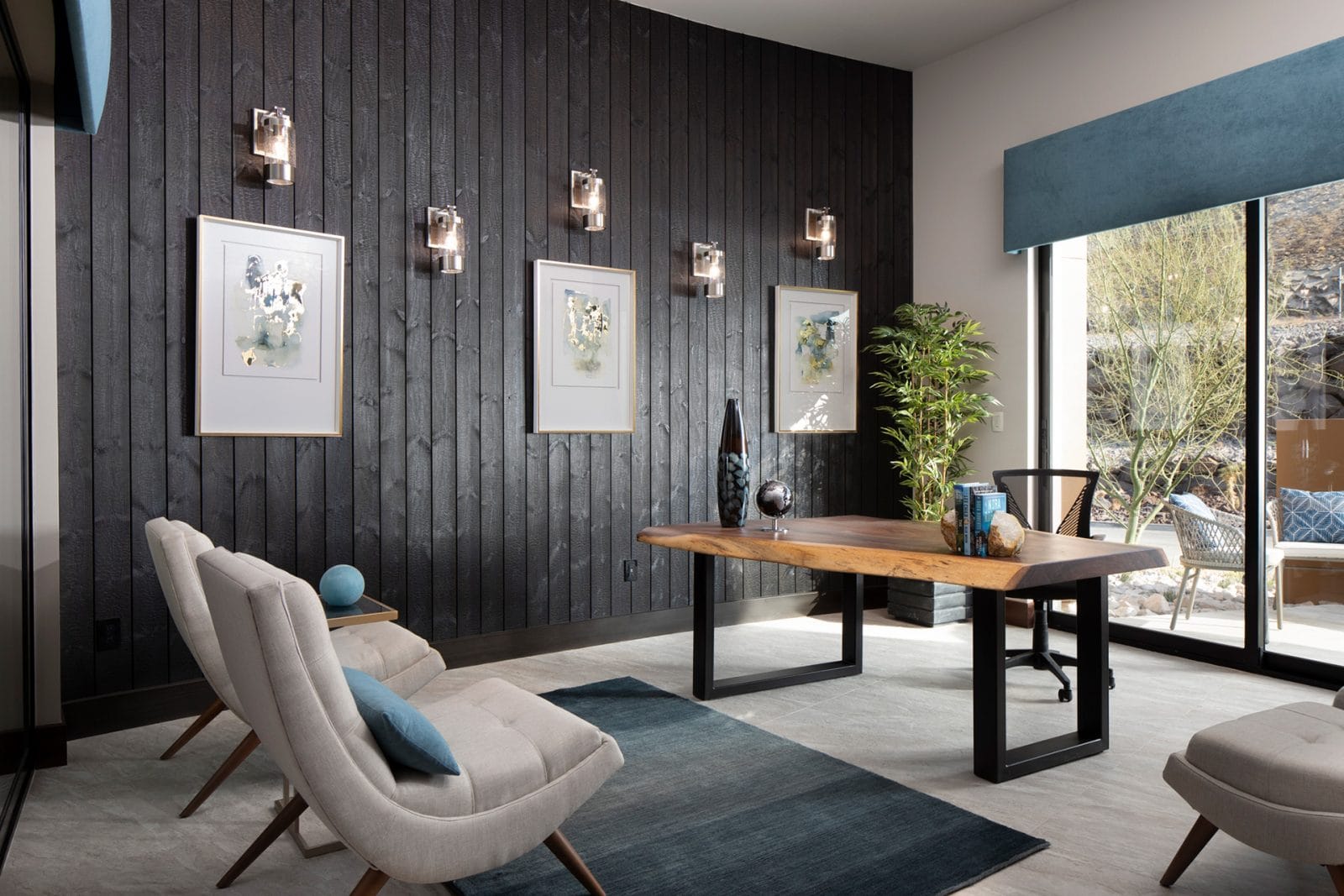 We've taken a moment to get in touch with our creative side and explore a few visually striking options you might like to try that will make the rooms in your home or workspace pop.
Cover a wall with wooden cladding
Wood is a wonderful way to add personality to any space. Whether you're using it just for the dado or all the way up to the ceiling, covering your walls with timber paneling will make an impact that simply can't be missed. And there's no need to stick to standard finishes, profiles or colors either, with plenty of variety available to create a style that's emphatically you.
Use wood for the ceiling
If your wooden walls aren't enough, perhaps you'd like to go for that chalet ambience with a wooden ceiling. There are many styles to try here, such as adding wooden slats over a painted ceiling, installing rafters or beams, or simply covering the whole thing with rustic logs or sleek timber panels – just let your imagination run wild!

Create a beautiful wooden headboard for your bed
Beds are often overlooked, but they are a very important part of our lives – after all, we spend around one third of our time there. So why not give yours a little TLC with an attractive headboard? Whether you're after something with classic appeal or a funky and original style, the options are endless.
Give your room an attractive wooden accent wall
A classic painted or papered surface will never go out of style, but adding a special touch with a wooden wall will give any room that extra little touch of grandeur. If you're feeling especially extravagant, perhaps you could even mix and match to create an offset with more than one shade or wood type.

Use wood to build a screen or room divider
Whether it's to separate the kitchen section from the living area in a studio flat, block the view and prevent noise leakage between two spaces, or simply mark the division between adjoining rooms in an open-plan house, attractive solid or slatted dividers can add a sense of space while defining the functional areas of your home.
Use wooden tiles for a kitchen splashback
Thermally modified wooden tiles can be ideal for a wet area of your kitchen such as behind the sink, creating a standout surface that is also easy to wipe down. They can also be used in other wet areas around the kitchen for walls, benches, floors and worktops.

Add wooden tiles to your wet room
Appropriately treated wooden tiles can also lend a striking appearance to your bathroom walls and floor – they can even be used to decorate the ceiling or the bathtub siding. And if you're in an adventurous mood, why not create your own unique pattern or mosaic effect with tiles of different colors?

Use wooden décor elements
As well as permanent features like walls, floors and ceilings, you might also want to introduce some wood into your movable items such as clocks, lampshades, fans and flowerpots. Even mugs, bowls, coasters and more can be made of wood – if you can think of it, chances are someone has made it.
Apply wood to the desk fronting in your office or reception area
It's not just in the home that wood comes into its own – it can also be used to add a touch of class to your company's office or visitor space. As well as benefiting from its natural beauty, studies also show that wood in the workplace can help reduce stress.